What Charlie Kirk's Potential Venues And Sponsors Need To Know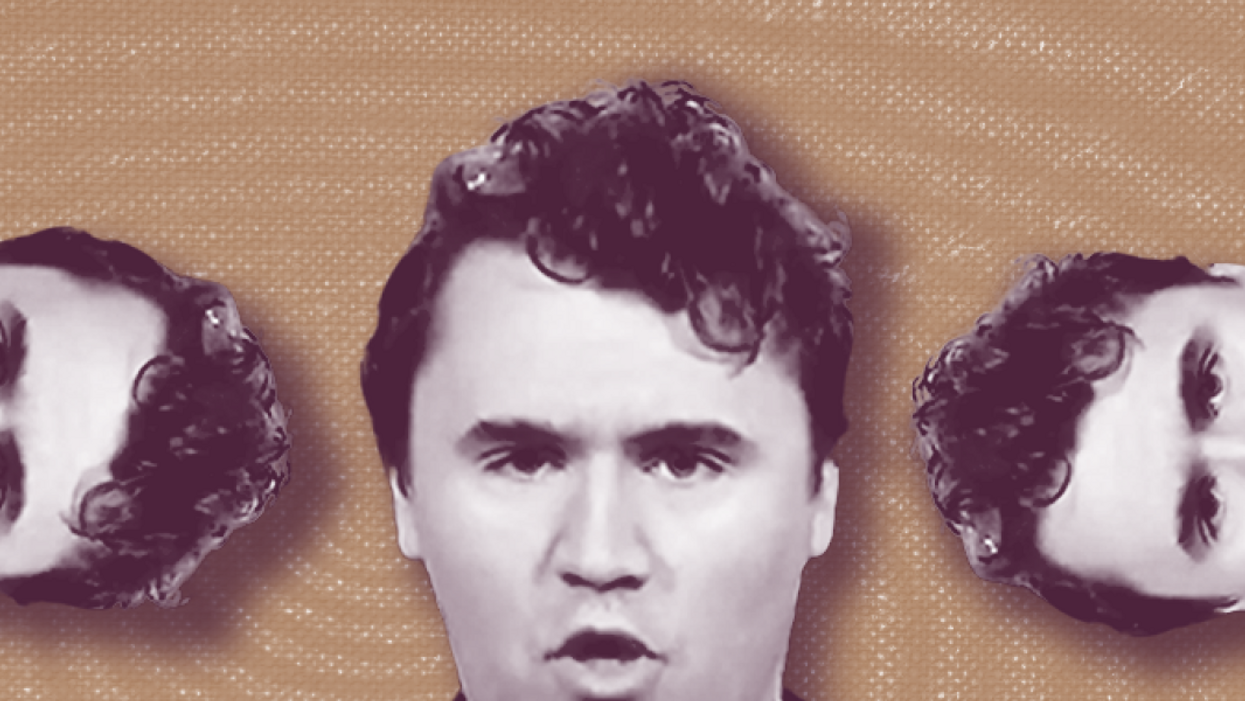 Reprinted with permission from MediaMatters
At an event this week in Boise, Idaho, right-wing commentator and Turning Point USA founder Charlie Kirk was asked a friendly question by an audience member: "When do we get to use the guns?" the audience member said, even further adding that this was "not a joke." He asked: "I mean, literally, where's the line? How many elections are they going to steal before we kill these people?"
---
Kirk immediately eschewed any calls for violence, saying that would be "playing into all their plans" because they "are trying to make you do something that will be violent that will justify a takeover of your freedoms and liberties." In response to further questioning, Kirk said: "The line is when we exhaust every single one of our state ability to push back against what's happening. We haven't even started."
As others have noted, Kirk simultaneously agreed with the questioner that "We are living under fascism. We are living under this tyranny," and his supposed rejection of right-wing political violence was based on its high probability of failure instead of any moral objection.
In fact, as will be further explained below, Kirk may well be trying to forget his organization's own connection to political violence. But this video is also a perfect illustration of the kind of rhetoric that takes place at Kirk's events — from both the stage and the audience. This rhetoric — combined with his support for white nationalist conspiracy theories and his incitements to defy public health measures — should add up to a sign of caution for any colleges or venues that might host Kirk's organization.
They should know what they are getting into.
Kirk Promotes Election Lies, Tied To January 6 Riot
The audience member in the video based his question about violent rebellion on the premise that elections in the United States have been stolen, and therefore the government is not legitimate. Kirk has done more than his fair share to spread these ideas.
Kirk Supports White Nationalism
In Kirk's eyes, a major threat to the country is anything that might decrease "white demographics" or inconvenience a "white … conservative male."
Kirk has endorsed the white nationalist "great replacement" conspiracy theory, saying that he was "proud to cheer" on Fox News host Tucker Carlson, "because Tucker doubled and tripled down" on the theory.
Kirk has further called for a militant response. "Deputize a citizen force, put them on the border, give them handcuffs, get it done. Sure that's dramatic. You know what's dramatic? The invasion of the country," Kirk said. "We're going to talk about how the other side has openly admitted that this is about bringing in voters that they want and that they like and honestly, diminishing and decreasing white demographics in America."
Kirk attacked the National School Boards Association for writing to the Justice Department about a pattern of death threats against school board members. "We all get death threats," Kirk responded. "It's disgusting, it's vile, it's also part of life."
After former NFL coach Jon Gruden lost his job when a series of his misogynistic and homophobic emails came to light, Kirk claimed that Gruden had been fired for being a "white, Catholic, conservative male who speaks out."
Kirk Threatens Public Health
Kirk has waged a relentless anti-vaccine campaign, which ought to give pause to any college or other venue that might give him a platform.
Kirk Seeks Big Money For His Activities
Turning Point USA is seeking sponsorships for its upcoming AmericaFest event in Phoenix, Arizona, with tiers ranging from $2,500 to $250,000. In addition, the Center for Media and Democracy reported this week that Kirk has been seeking to raise $43 million with an "investor prospectus" titled "Winning America's Culture War." (TPUSA disclosed $40 million in revenue in its most recent IRS filing, from 2019.)
CMD's David Armiak has been tracking where TPUSA's funding has come from, finding that some of it has gone through conduits to mask the donors' identities, while other donors' names are fully open.
The top 3 donors to Turning Point USA CMD identified are Home Depot co-founder Bernie Marcus ($2.1 mil); the founda… https://t.co/YJoh0uG1fQ

— David Armiak (@David Armiak) 1635205341.0