New Poll Shows Most Republicans Support "Christian Nationalism"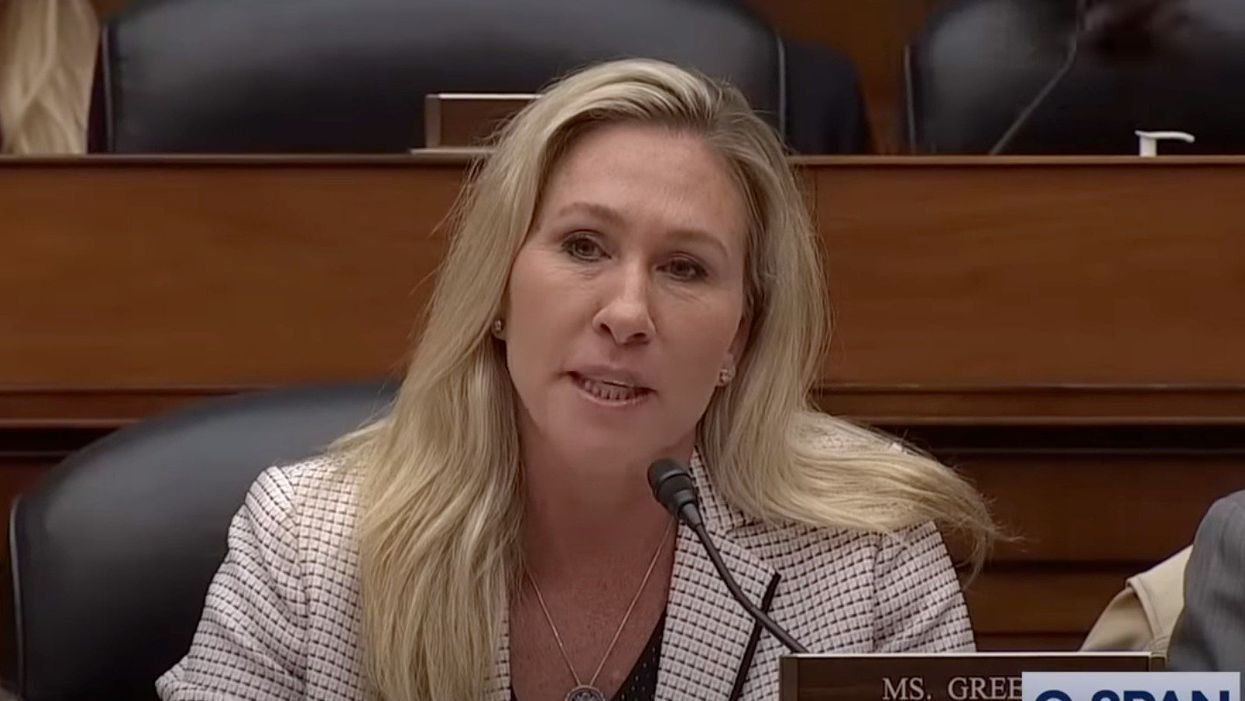 Rep. Marjorie Taylor Greene (R-GA) last summer proudly proclaimed, "I am a Christian and I say it proudly, we should be Christian nationalists." Now a new study shows the majority of Americans agree with her extremist view – while less than three in ten Americans overall support that belief.
The Public Religion Research Institute (PRRI), "a nonprofit, nonpartisan organization dedicated to conducting independent research at the intersection of religion, culture, and public policy," and the Brookings Institution surveyed over 6000 Americans, asking them their thoughts on these five critical statements:
"The U.S. government should declare America a Christian nation."

"U.S. laws should be based on Christian values."
"If the U.S. moves away from our Christian foundations, we will not have a country anymore."

"Being Christian is an important part of being truly American."
"God has called Christians to exercise dominion over all areas of American society."
"Researchers found that more than half of Republicans believe the country should be a strictly Christian nation, either adhering to the ideals of Christian nationalism (21 percent) or sympathizing with those views (33 percent)" NPR says, reporting on PRRI's survey.
But overall, just 29 percent of Americans hold Christian nationalist beliefs.
NPR explains that "only 10% of Americans view themselves as adherents of Christian nationalism and about 19% of Americans said they sympathize with these views."
For those wanting to dismiss the results as just some fringe elements of the GOP, PRRI's massive report is titled, A Christian Nation? Understanding the Threat of Christian Nationalism to American Democracy and Culture.
PRRI warns that the "rising influence of Christian nationalism in some segments of American politics poses a major threat to the health of our democracy."
Reprinted with permission from Alternet.