Campaigning In Ohio, Clinton Promises To Hold Wells Fargo Accountable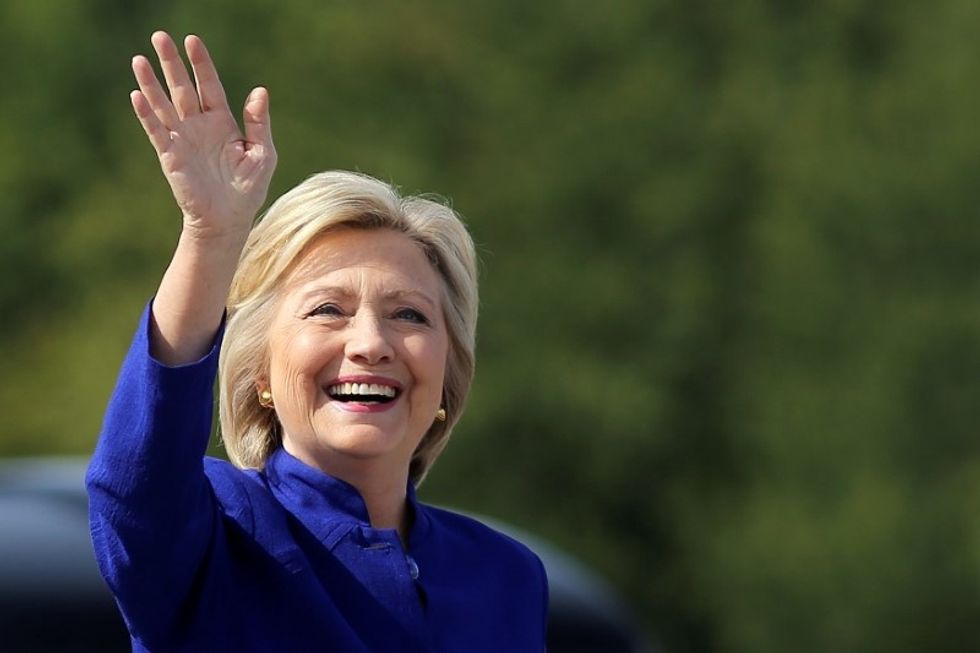 Democratic U.S. presidential candidate Hillary Clinton on Monday vowed to hold Wells Fargo accountable for "egregious corporate behavior" in a scandal over employees' opening millions of accounts without customers' knowledge.
"Really shocking isn't it? One of the nations' biggest banks bullying thousands of employees into committing fraud against unsuspecting customers," Clinton told a crowd in Ohio, a crucial battleground in the Nov. 8 presidential election against Republican Donald Trump.
"To understand why this is so important, consider the recent examples we've seen of egregious corporate behavior," she said, citing Wells Fargo.
Ahead of Clinton's speech, her campaign released a plan to help consumers to sue corporations in court instead of being forced to take disputes to private arbitration. Mandatory arbitration clauses make class action suits difficult or impossible to bring.
Clinton said the Wells Fargo case shed light on how such agreements harm consumers.
"We are not going to let companies like Wells Fargo use these fine print gotchas to escape accountability," Clinton added.
Consumer advocates say mandatory individual arbitration makes it prohibitively expensive to take legal action and does not set a legal precedent to help other affected individuals.
In Toledo, an area that has lost manufacturing jobs, Clinton said she wanted to "send a clear message to every boardroom and executive suite" that they companies will be held accountable if they "scam" customers, "exploit" employees and "rip off" tax payers.
 Wells Fargo has come under fire for using arbitration clauses after it came to light that the bank's employees opened as many as 2 million checking, savings and credit card accounts without the customers' permission in order to meet sales quotas.
Wells Fargo reached a $190 million settlement with federal regulators last month. Its customers have been unable to sue because their contracts said they would arbitrate disputes instead of suing Wells Fargo in court.
Wells Fargo Chief Executive Officer John Stumpf recently said he did not expect the bank to waive the clauses. Democratic lawmakers in Congress, including Senator Elizabeth Warren of Massachusetts, have called on Wells Fargo to allow customers to sue.
"They are forced into a closed-door arbitration process without the important protections you get in a court of law," Clinton said.
Clinton's plan calls on Congress to give agencies such as the Federal Trade Commission, Federal Communications Commission and Department of Labor the authority to restrict arbitration clauses in consumer, employment and antitrust agreements.
(Editing by Lisa Von Ahn and Cynthia Osterman)