#EndorseThis: CNN Mocks Giuliani, 'The Guy You Hire If You Want To Be Impeached'
@nationalmemo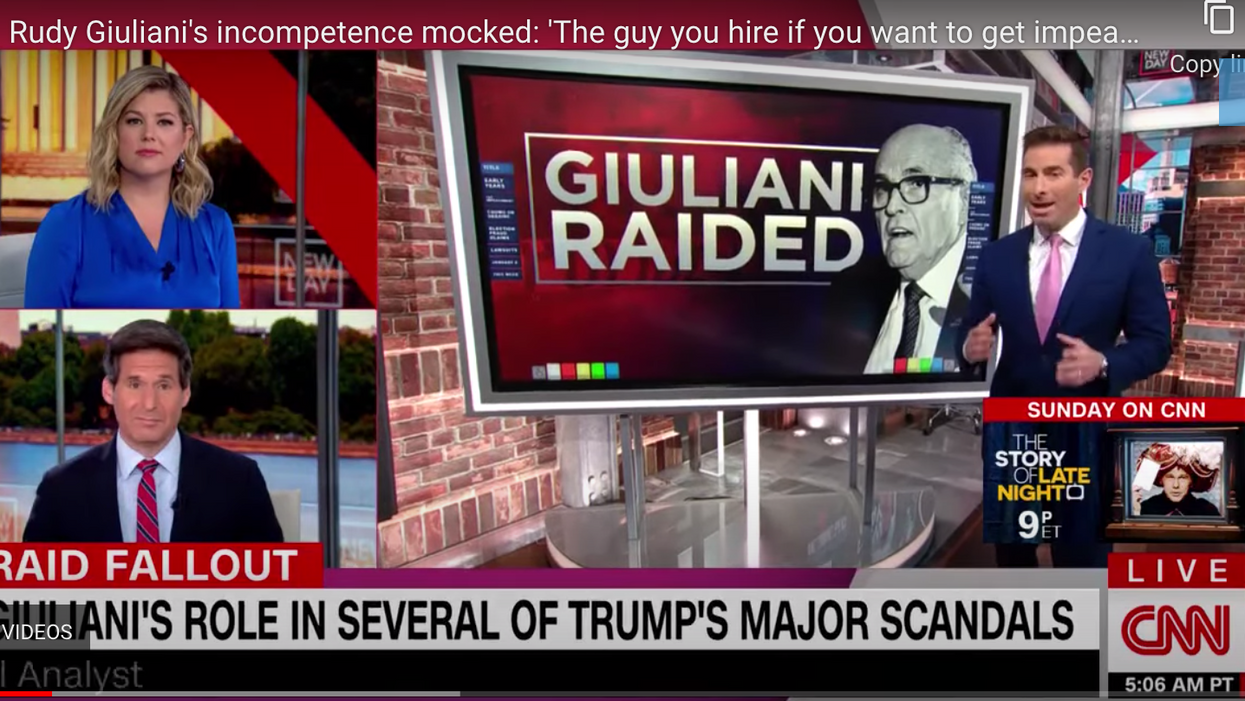 Former President Trump's personal attorney is in a mess of trouble, after the FBI raided his home for further evidence in the eternally unfolding Ukraine scandal.
While Rudy Giuliani has given late night hosts and political satirists plenty of material over the years, the latest bombshell even has CNN piling on.
"Giuliani is the guy you go to if you want to get impeached, right?" CNN host John Berman joked. "If you're a president, [you] need to get impeached, hire Giuliani, and you get there pretty quickly." Legal analyst and ex-prosecutor Elie Honig provides a thoroughly amusing answer.
Click and cackle!
Rudy Giuliani's incompetence mocked: 'The guy you hire if you want to get impeached'youtu.be