Colorado To Make History In 2014 With Nation's First Recreational Marijuana Sale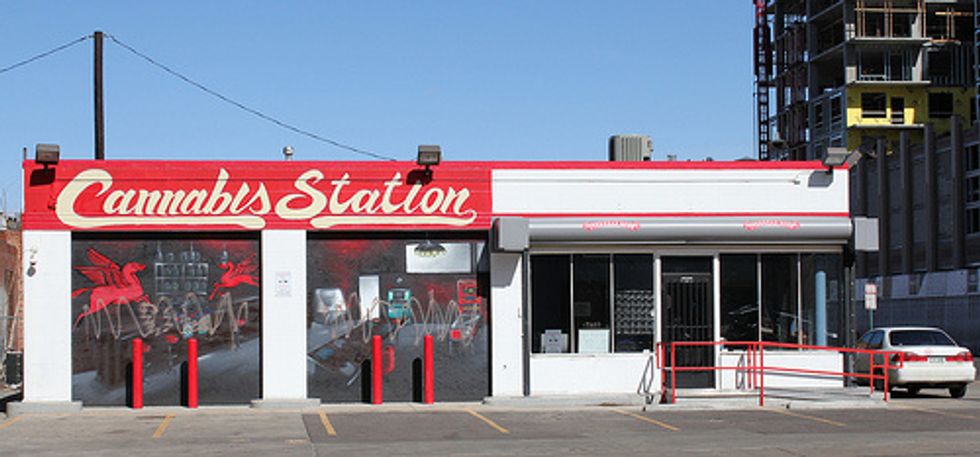 Expect 2014 to begin with a huge puff of smoke — at least in Colorado.
Beginning January 1, licensed marijuana dispensaries in the state will be permitted to sell recreational marijuana to customers age 21 or older, even though the drug is technically still banned under federal law.
Colorado is the nation's first state to legalize and open recreational pot stores after 55 percent of the state's voters voted in favor of legalizing recreational marijuana in 2012. The state will also serve as an example for Washington, which also voted yes to legalizing recreational marijuana in 2012, but will not open its first marijuana retail outlets until sometime later in 2014.
As of December 30, the Colorado Springs Gazette reports Colorado's Marijuana Enforcement Division – which is now in charge of regulating marijuana from manufacturing to distribution – mailed out licenses to 136 pot retailers. Of the over 500 medical marijuana dispensaries located in cities throughout the state, only 160 have actually applied to sell recreational pot. Medical marijuana dispensaries are finding it costly to sell recreational pot – doing so requires the dispensaries to ban all underage patients or create entirely different entrances and inventories for patients and recreational users.
Despite the limited retail access, the state is expected to see a boost in revenues from sales of the drug come 2014. All retail marijuana will be accompanied by a 25 percent state tax, along with an additional 2.9 percent state sales tax. According to CNN, the additional revenue "will initially amount to $67 million a year, with $27.5 million of it designated to build schools."
Those who continue to purchase marijuana with a doctor's prescription will not be subject to the additional sales tax.
Recreational users will be limited to buying up to an ounce at a time, which will cost about $200.
Customers will be allowed to smoke only on private properties, with the owner's permission. Smoking in any public area or government establishment governed by the state's Clean Indoor Air Act – including marijuana retail outlets and medical marijuana dispensaries – remains illegal in Colorado.
The U.S. Justice Department has said that it will not challenge states that choose to legalize recreational marijuana.
Photo: Jeffrey Beall via Flickr