Congress Probes Trump Connection To Russian Money Laundering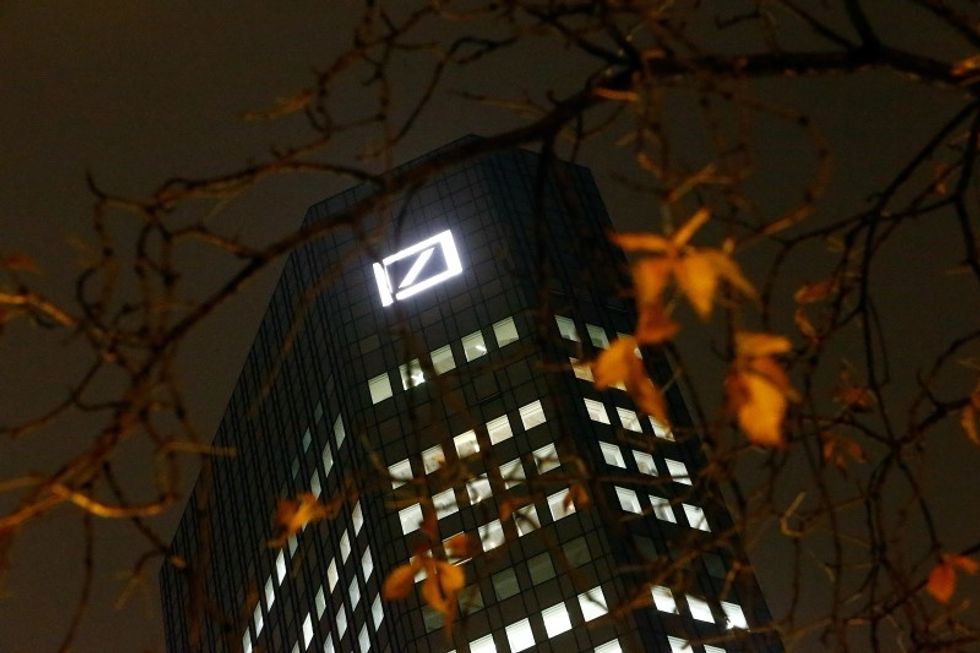 Congress is getting set to investigate Trump's personal finances and how they connect to Deutsche Bank, which has allegedly been involved in Russian money laundering.
"There's a heightened need to look into anything that could compromise the president or the country, particularly if it's not being investigated elsewhere," said Rep. Adam Schiff, chairman of the House Intelligence Committee. Both the House Financial Services and House Intelligence Committees are hiring staffers for probes.
Trump owes Deutsche Bank at least $130 million according to his most recent financial disclosure.
Investigators are trying to figure out why the bank chose to lend Trump money to pursue real estate development considering his multiple bankruptcies.
In December, Schiff explained the concern about Trump and Deutsche Bank on NBC's Meet the Press.
"Well, the concern about Deutsche Bank is that they have a history of laundering Russian money," he said. "And this, apparently, was the one bank that was willing to do business with the Trump Organization."
In November, German police raided Deutsche Bank's offices as part of an investigation into money laundering. Prosecutors said the bank helped 900 customers set up offshore accounts to hide money "from criminal activities."
Trump turned to the same bank when he was developing real estate projects before the election.
"All we know is that there was one period of Donald Trump's before he became president where he was spending cash for his developments all around the world," said Rep. Emanuel Cleaver (D-MO).
Cleaver noted that "very few people pay cash" when they are engaged in the large real estate deals Trump was doing. But "he was paying cash at a time when he wasn't supposed to have money."
The investigations come after Trump whined about the possibility that special counsel Robert Mueller could investigate his personal finances. In an interview with the New York Times, Trump characterized any such investigation as a "red line."
Congress isn't listening. Led by the Democrats, the House Committees are poised to finally discover what's really behind the bankrolling of Trump.
Published with permission of The American Independent.
IMAGE: The Deutsche Bank headquarters are seen in Frankfurt, Germany October 28, 2015. REUTERS/Kai Pfaffenbach