White House Hopes Americans 'Grow Numb' To Escalating Virus Death Toll
@alexvhenderson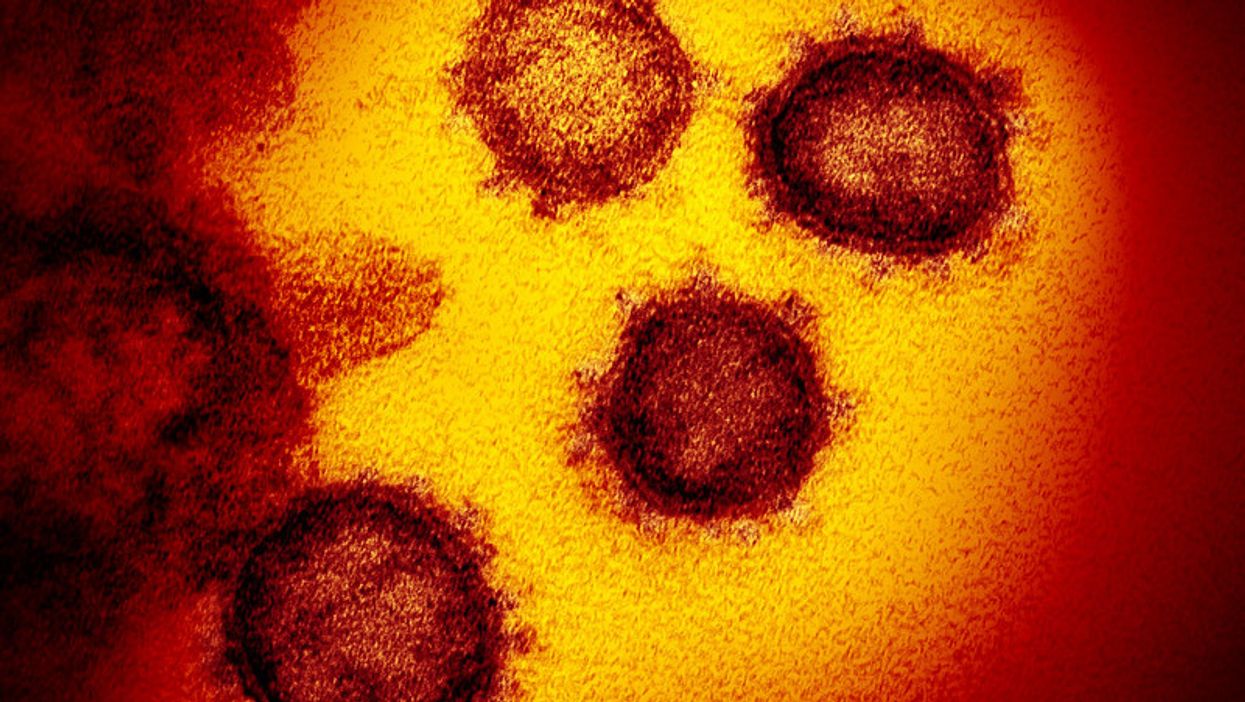 Reprinted with permission from AlterNet.
In recent weeks, President Donald Trump has been claiming that COVID-19 has been mostly defeated in the U.S. — which is laughable in light of how much infection rates have been surging, especially in Sun Belt states. But according to Washington Post reporters Yasmeen Abutaleb and Josh Dawsey, Team Trump has found a new coronavirus talking point: claiming that Americans can learn to live with the pandemic and the ever-climbing death count.
According to Abutaleb and Dawsey, the "goal" of Trump's White House and campaign allies "is to convince Americans that they can live with the virus — that schools should reopen, professional sports should return, a vaccine is likely to arrive by the end of the year, and the economy will continue to improve. White House officials also hope Americans will grow numb to the escalating death toll and learn to accept tens of thousands of new cases a day, according to three people familiar with the White House's thinking, who requested anonymity to reveal internal deliberations."
A Trump Administration senior official, quoted anonymously, told the Post that Americans will "live with the virus being a threat." And a former Trump official, according to the Post, said of Trump's allies, "They're of the belief that people will get over it, or if we stop highlighting it, the base will move on — and the public will learn to accept 50,000 to 100,000 new cases a day."
"White House officials also hope Americans will grow numb to the escalating death toll and learn to accept tens of… https://t.co/NRiMKUH07y

— Mark Berman (@Mark Berman) 1594040611.0
Figures from Johns Hopkins University in Baltimore show that the coronavirus pandemic continues to be quite deadly — especially in the United States. As of Monday morning, July 6, Hopkins was reporting a worldwide COVID-19 death count of more than 534,800 — and almost 130,000 of those deaths were in the U.S.
Biden's campaign has been asserting that the former vice president has a much better track record than Trump when it comes to pandemics. Democratic strategist and Biden campaign adviser Ariana Berengaut told the Post, "From really January on, Vice President Biden has been laser focused on the rising risk to the American people presented by this pandemic. You can almost imagine them side by side — Trump's leadership and Biden's leadership…. Trump has no plan for tomorrow, no plan for a week from now; so, there is absolutely no plan for the fall, and that's what encapsulates the whole arc of that contrast."
Geoff Garin, a Democratic pollster, told the Post that Trump's coronavirus response has been and continues to be an abysmal failure.
Garin asserted, "Trump is increasingly defined in voters' minds by his failing response to the coronavirus crisis, and virtually every action and position he's taken have been wildly out of sync with where the public is at on what should be done. Biden now has a remarkable opportunity to contrast himself with this failure of leadership that a large majority of voters see so clearly."