The Cure For Expensive Cities Is Moving Vans
@FromaHarrop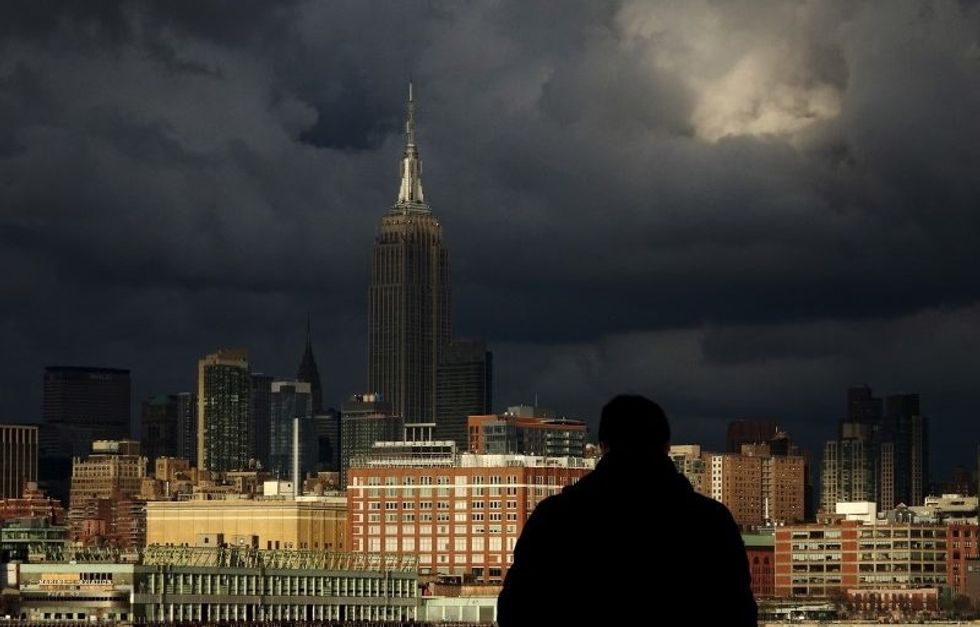 A funny thing didn't happen on the way to the digital revolution. It failed to empty out the cities. If knowledge workers could communicate from anywhere, the futurists figured, why would they subject themselves to the traffic and noise of urban life? They could easily move their screens to a mountain chalet, beach house or Mediterranean cafe.
The opposite happened. Instead of spreading out, many members of the "creative class" scrunched themselves into a handful of acres in a few select cities. As a result, housing prices have exploded in London, New York and San Francisco — and are rising fast in Boston, Seattle, Denver and other centers for tech and finance. The elite apparently want to be around good restaurants, high-end shopping and other elites.
And so what happens to the longtime residents of modest means and new arrivals serving the gentry's needs? When an influx of genius coders pushes small-apartment rents into the thousands, working families of four get pushed out.
The solution to the high cost of shelter is to increase the supply, say some economists, real estate interests and politicians owned by the real estate interests. In cities bounded by water, that means increasing population density.
That can be part of the answer. Some decaying industrial areas may be ripe for new development. But here's the problem:
Many of the most desirable urban neighborhoods are desirable precisely for their quirky small houses and low-slung apartment buildings. Local shops and restaurants line their main streets. Replace these structures with a forest of sterile towers and you destroy what made these areas valuable in the first place.
Zeroing in on London, The Economist blames "faulty land-use regulation" for the city's high cost of housing. It prescribes building on the "green belt," which was created to preserve open space around the central city — and scoffs at rules protecting views of the iconic St. Paul's Cathedral. (Guess only the penthouses would have the views.)
Like much of the "build, baby, build" crowd, the magazine parades its agenda behind the banner of diversity and fighting income inequality. Well, let's ask. Would turning our old cities into soulless Singapores make these places more affordable?
The Economist complains that population density in central London is only half that of New York. Thing is, the rent for a centrally located one-bedroom apartment is 22 percent higher in New York than in London. In hot real estate markets, increasing supply can also hike demand.
For example, building booms in Williamsburg and other gentrifying parts of Brooklyn have attracted more moneyed people while leveling the tenements where poorer folk used to live.
There are remedies for the high cost of housing. One is to move elsewhere. It could be to a lesser neighborhood or nearby town served by public transportation. (Clamor against high rents tends to focus on upscale districts.)
And don't forget the other great metropolises in this vast land of ours. Columbus, Omaha, Nashville, Baton Rouge and Spokane, to name a few, cost a lot less. They have great bars, hip districts and housing to die for.
As for the lower-income residents who remain in expensive cities, one fix is to pay them commensurate with the cost of living. A $15-an-hour minimum wage in the pricier locales makes total sense.
In sum, the notion that only a handful of ZIP codes can quench 21st-century ambitions is strange. The technology that lets Cleveland make video calls to Honolulu ought to be used. As for mingling, there's now a Starbucks everywhere.
Follow Froma Harrop on Twitter @FromaHarrop. She can be reached at fharrop@gmail.com. To find out more about Froma Harrop and read features by other Creators writers and cartoonists, visit the Creators Web page at www.creators.com.
COPYRIGHT 2016 CREATORS.COM
Photo: A man pauses in a park along the Hudson River in Hoboken, New Jersey April 7, 2016, as the skyline of New York's Mid Town Manhattan and the Empire State Building is pictured during sunset. Picture taken April 7, 2016. REUTERS/Yannis Behrakis