Democrat Defeats Kris Kobach In Kansas
@EricBoehlert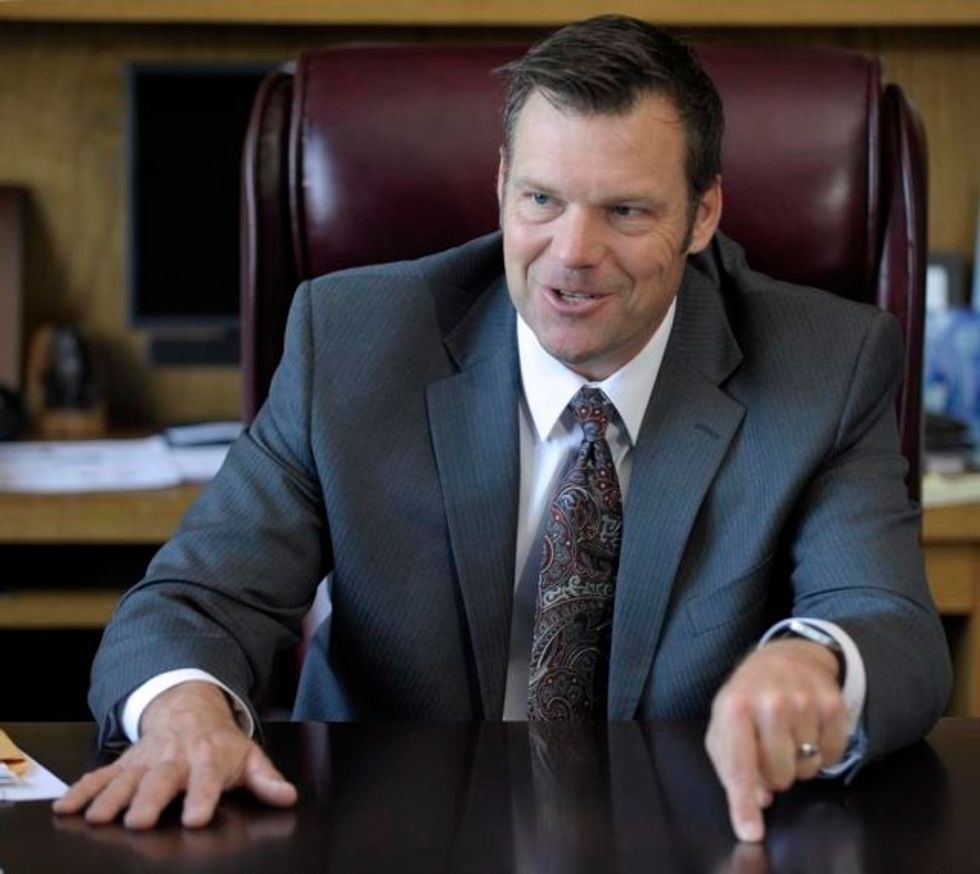 Reprinted with permission from Shareblue.
Democrats have won back the Kansas governorship, with Laura Kelly knocking off Trump acolyte Kris Kobach.
Kobach, a columnist for Breitbart and Kansas' secretary of state, had tried to ride his crusade against phony "voter fraud" all the way to the governor's mansion.
He also scammed numerous small towns out of hundreds of thousands of dollars by selling them on sham anti-immigrant laws that were doomed to fail in court.
But Kansas voters didn't fall for Kobach's con.
They knew he would push the same disastrous financial policies that former Republican Gov. Sam Brownback championed for years — massive tax cuts and slashing government services.
So instead, they opted for the Democrat.
Kobach's failed campaign was marked by an extraordinary number of Republican officials in the deeply red state who publicly endorsed his opponent.