Oklahoma's Stitt Becomes First Governor To Endorse DeSantis
@MJBoddie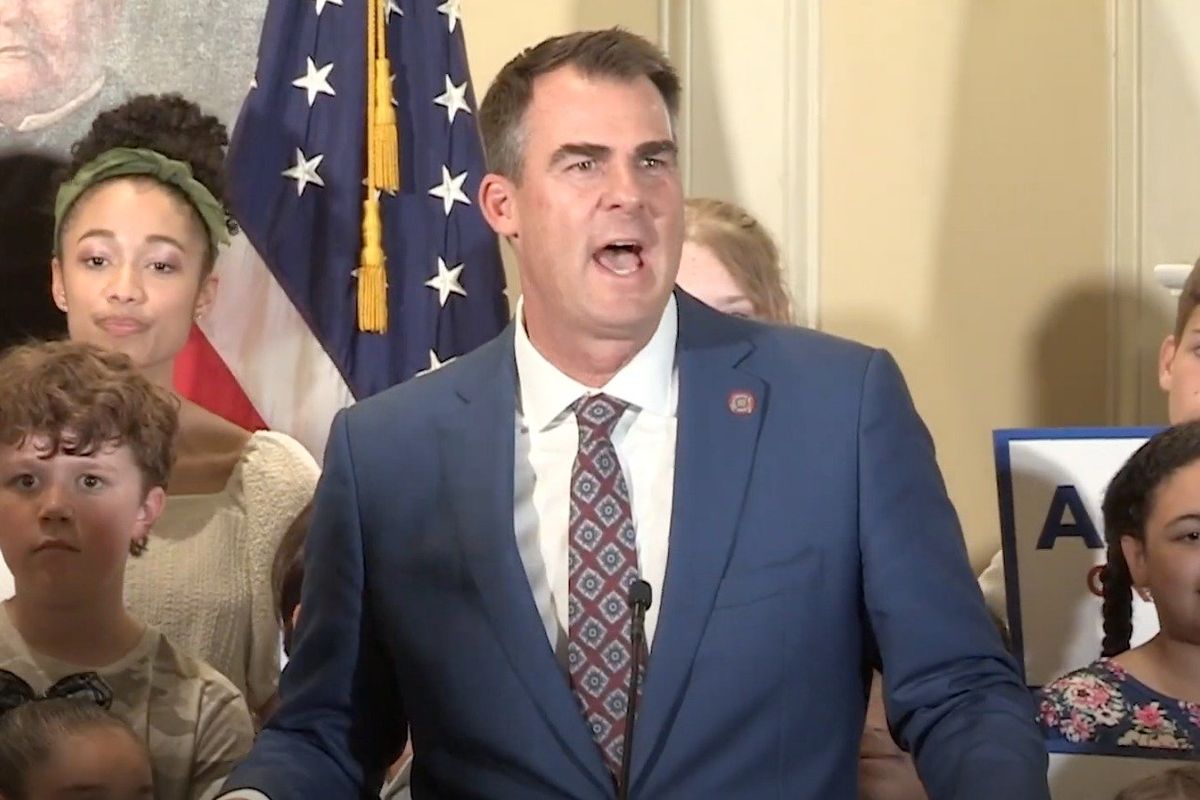 Two weeks after declaring a 2024 presidential bid, Florida Republican Governor Ron DeSantis received his first gubernatorial endorsement Saturday, CNN reports.
Oklahoma Governor Kevin Stitt, also a Republican, backed the 2024 hopeful in a statement one day after DeSantis defended former President Donald Trump following his federal indictment.
According to CNN, leading up to DeSantis' Tulsa, Oklahoma visit on Saturday, Stitt insisted DeSantis is "the right guy to beat Biden for the next eight years."
Stitt emphasized, "As a proven leader, DeSantis has boldly delivered results for the people of Florida that laid the groundwork for a booming economy, an education system focused on student outcomes, and better infrastructure for working families," before saying he believes DeSantis can "deliver these same results all across America."
Additionally, the Oklahoma leader gave a nod to DeSantis' move to "ban mask mandates" in Florida at the height of the COVID-19 pandemic, saying, "As fellow Governors during COVID, DeSantis did not surrender states' rights and individual liberties over to groupthink."
In January, the 2024 hopeful chose to ban COVID protections despite Florida ranking "eighth in total coronavirus cases per capita and thirteenth in total coronavirus deaths per capita."
Politico reported in April, under DeSantis' leadership, the state's surgeon general, Dr. Joseph Ladapo, "personally altered a state-driven study about COVID-19 vaccines" in 2022 "to suggest that some doses pose a significantly higher health risk for young men than had been established by the broader medical community, according to a newly obtained document."
CNN reports, "Stitt is among DeSantis' highest-profile endorsements to date," in addition to Reps Bob Good (R-VA), Laurel Lee (R-FL), Thomas Massie (R-KY), and Chip Roy (R-TX).
Reprinted with permission from Alternet.