Why Do Republicans Hate And Fear The Free Flow Of Information?
@LucianKTruscott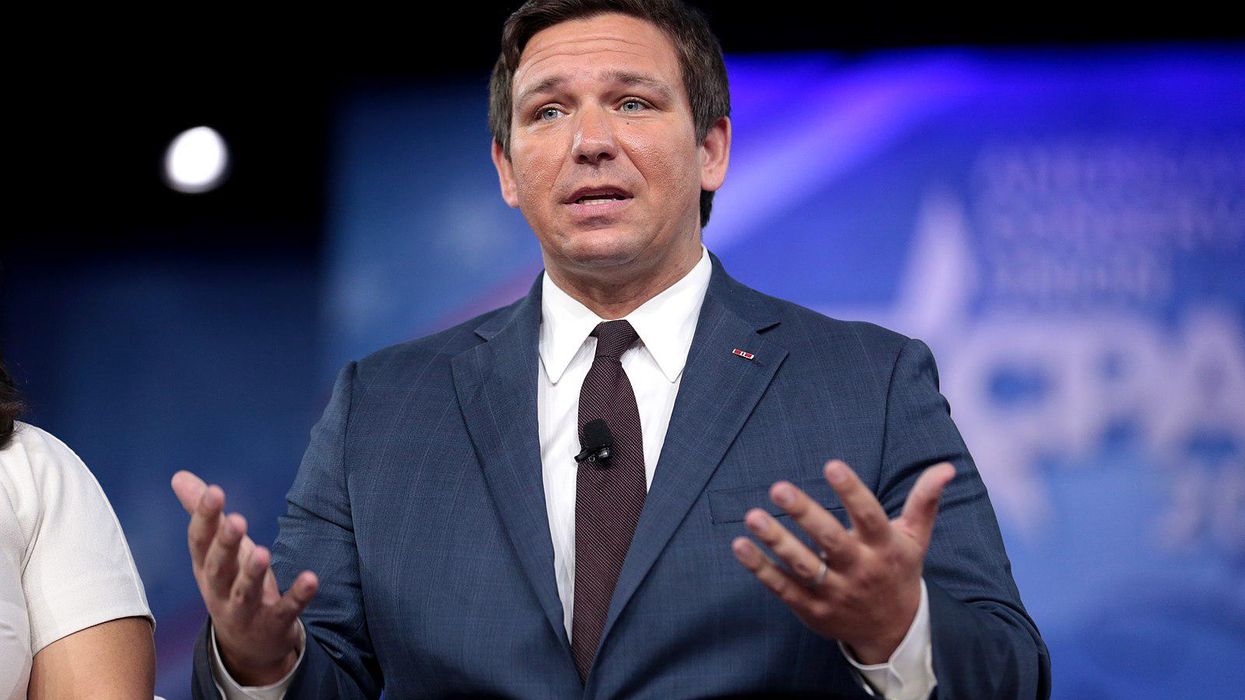 For more columns like this one in your email inbox nearly every day, please consider becoming a paid subscriber.
The Republican Party had a dream day recently when the free flow of information in this country was interrupted in a right-wing trifecta: the information was controlled by a Republican-run arm of the government, vetted by a friendly right-wing personality, and distributed by what amounts to an arm of the Republican Party. I'm talking here, of course, about Speaker of the House Kevin McCarthy turning over 44,000 hours of security camera footage taken at the Capitol on January 6, 2021, to Tucker Carlson of Fox News.
Here is a perfect example of what the Republicans are going to run on in the 2024 elections: we are going to control the content of the information you consume, how it reaches you, and we're going to insure that it is safe, that what you see or read doesn't upset you or attack any of the things you hold dear, such as Republican politicians and the delusions you and they share about issues such as who won the last election, whether vaccines are safe and effective, and those nettlesome feelings you have about issues like abortion and race.
We could call Republicans the Pablum Party, except that much of what they want to feed their adoring voters is so dangerous to their health. In some cases, information about COVID pushed by Republican politicians has been deadly.
A lot of what they call the culture wars is really about control of information. The whole obsession by Republicans about "Wokeism" is about suppressing information. Look at what DeSantis is doing in Florida, not just in grade schools, middle schools, and high schools, but in the state's public college system: It's Woke to provide information about institutional racism, so Florida is going to ban it. It's Woke to talk about slavery, so that will be banned, too. What they call gender issues are Woke, so the word "gay" will not be allowed to be uttered in grade schools. It's Woke to talk about sex and reproductive health and birth control, so that's out. Oh, that whole thing about diversity, equity and inclusion, which attempts to make sure that oppressed minorities have an equal opportunity to get an education and a job? That's out across the board in Florida's educational system.
School is where children, teenagers, and young adults are exposed to information that does not come from the closed environments of families and churches and organizations like the Boy Scouts that are often closely allied with churches. If you control what information school children and college students are exposed to, you can influence the beginnings of their political thinking, not by overtly promoting one political party over the other, but by controlling the sources of information and altering its content.
That is why there is a battle every year over schoolbooks and what they teach about history, biology, geography – every subject you can think of. Conservatives began targeting schoolbooks a long time ago as a place where they could affect what children are taught. Many of the fights took place in the largely conservative state of Texas, and because of the purchasing power of such a large state, schoolbook publishers were often forced to alter the content of all the schoolbooks they sold around the country to satisfy the conservatives on the Texas board that approved purchasing.
See how it works? The right wing looks for points where they can apply pressure that will affect what information is published and taught across a broad range of the country. If you can alter the teaching of a subject such as the racial history of America in Texas and Florida, it will end up being altered everywhere.
Teachers unions and colleges are often criticized by Republicans as being too liberal – certain colleges are even referred to as being "bastions of liberal thought." Gov. Ron DeSantis in Florida last month accused educators in the state college system of trying to "impose ideological conformity and provoke political activism." He began his campaign to control what information is taught in state colleges with New College, a small liberal-arts school in Sarasota, Florida, which has been known as a place friendly to the LGBTQ community. He replaced six of 13 members on its board of trustees with conservative allies, who quickly fired the college president, Patricia Okker without cause, and fired the college's general counsel because he vetoed a proposal by one of the new conservative trustees to open two general meetings on the campus with prayer.
Critics of DeSantis' moves with New College charge that he is attempting to turn one of Florida's public colleges into "the Hillsdale of the South," a reference to right-wing Christian Hillsdale College in southern Michigan. He has proposed doing to the rest of the public colleges and universities in Florida what he has already done to New College. DeSantis has called the teaching of liberal arts courses in colleges a form of "indoctrination," so he wants to eliminate liberal arts as a major or minor students can take in Florida.
Bills DeSantis has said he will sign that are before the state legislature would enable Florida's college Board of Governors to remove majors and minors in Critical Race Theory and Gender Studies from college programs and to ban spending on activities and student clubs and organizations that support LGBTQ students. Another bill would ban the use of pronouns by college educators and administrators that do not comport with the biological sex of students and others at birth. Yet another bill would essentially end the tenure system for college professors, allowing the state board to "review" individual faculty members' tenure at any time for any reason. In other words, if conservatives are unhappy with the teachings of a professor in the future, he or she can be fired. Bye-bye, academic freedom. Hello, thought control.
DeSantis isn't stopping there. Another proposed bill would make it easier for people to sue newspapers and other media organizations for defamation and libel by removing the "actual malice" requirement that has allowed journalists room for error when writing about public figures. The bill would also reclassify as libelous or defamatory allegations that someone has acted in a discriminatory way based on race, gender or sexual orientation. Yet another bill -- proposed by a Republican legislator, not DeSantis -- would require anyone writing a blog about politics or political figures to register with the state and inform authorities about how much they are paid and where the money comes from.
DeSantis' moves to control the free flow of information in Florida are seen as a roadmap for other states to pass similar laws that would put limits on what can be written about public officials – read: Republican politicians – and what can and cannot be taught in public schools and state colleges and universities.
It would be bad enough if Republicans had merely declared war on the truth, but they do that every day with the lies they spread while running for office and in right-wing media like Fox News, Newsmax, and on lie-friendly internet sites like Twitter, Telegram, Epoch Times, Daily Caller and others. But DeSantis and other conservative Republicans aren't satisfied with lying. They want to control the sources of information people are exposed to by banning books and making it more difficult for news organizations to report the news, and they are determined to control information itself. The move by Speaker McCarthy to turn over 44,000 hours of security footage taken on 1/6 to the likes of Tucker Carlson is a perfect example of how Republicans intend to control the flow of information if they are put in overall charge of the government again.
Why are Republicans so afraid of the free flow of information? It's a bit of an old saw, but my ancestor Thomas Jefferson, who was one of the authors of the First Amendment guaranteeing freedom of speech and along with James Madison demanded that the Constitution include a Bill of Rights, said it best in a letter he wrote in 1787 to his friend Edward Carrington, whom Jefferson had sent as a delegate to the Continental Congress:
"The basis of our governments being the opinion of the people, the very first object should be to keep that right; and were it left to me to decide whether we should have a government without newspapers or newspapers without a government, I should not hesitate a moment to prefer the latter. But I should mean that every man should receive those papers & be capable of reading them."
Dangerous things, education and information. As Jefferson noted, enough of that stuff and people will have the power to govern themselves. That is why Republicans are so afraid of both.
Lucian K. Truscott IV, a graduate of West Point, has had a 50-year career as a journalist, novelist, and screenwriter. He has covered Watergate, the Stonewall riots, and wars in Lebanon, Iraq, and Afghanistan. He is also the author of five bestselling novels. You can subscribe to his daily columns at luciantruscott.substack.com and follow him on Twitter @LucianKTruscott and on Facebook at Lucian K. Truscott IV.
Please consider subscribing to Lucian Truscott Newsletter, from which this is reprinted with permission.