Kari Lake Targets Former Crush DeSantis, Claiming Soros Endorsed Him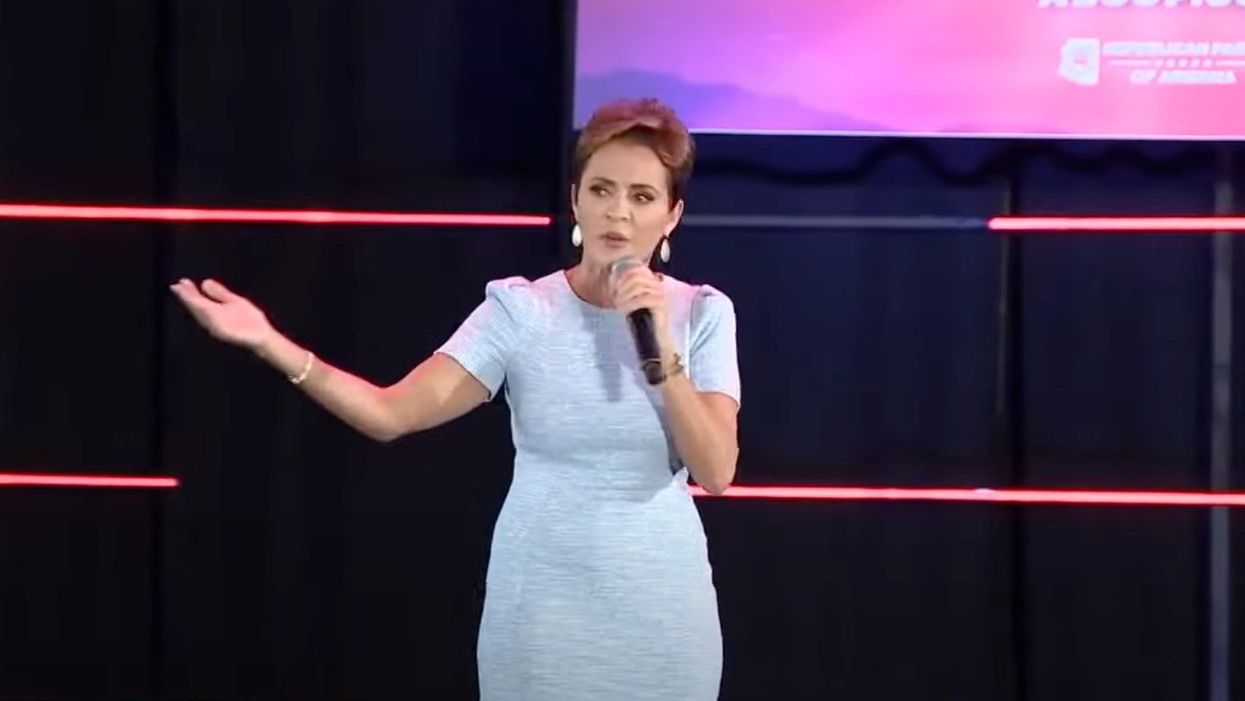 Former Arizona Republican gubernatorial candidate Kari Lake is now taking aim at Florida Gov. Ron. DeSantis (R) despite praising him for being a prototype for her political party.
Lake's remarks came on Thursday, February 16 when she shared an article published by the Gateway Pundit which featured a headline that read: "The Kiss of Death – Florida Governor Ron DeSantis Endorsed by George Soros (VIDEO)."
According to Mediaite, Soros has not publicly endorsed DeSantis, but predicted that he would likely end up clinching the Republican presidential nomination over Trump.
"He is likely to be the Republican nominee," said Soros, who described DeSantis as "shrewd, ruthless and ambitious."Lake's latest remarks are a distinct change in tone considering her previous admiration for the popular Republican leader.
Per the news outlet: "Previously, Lake had not only generously speculated on DeSantis's anatomy, but observed that 'Every GOP Governor in the country looks to DeSantis for leadership on how to run a state.' At one point during her doomed campaign, she argued that the fact that DeSantis had endorsed her told voters 'everything' that they needed to know."
Lake's attack leveled at DeSantis comes just months after she lost the Arizona gubernatorial election to her Democratic opponent Katie Hobbs.
Watch the video below or at this link.
\u201cKari Lake says Desantis has \u2018BDE,\u2019 (Big Dick Energy), the same kind of BDE that Trump has. \u201cHe has the same BDE that we want all of our leaders to have.\u201d\u201d

— Ron Filipkowski \ud83c\uddfa\ud83c\udde6 (@Ron Filipkowski \ud83c\uddfa\ud83c\udde6) 1660559610
Reprinted with permission from Alternet.