MAGA Conspiracy Loons Spark Civil War Among Arizona Republicans
@alexvhenderson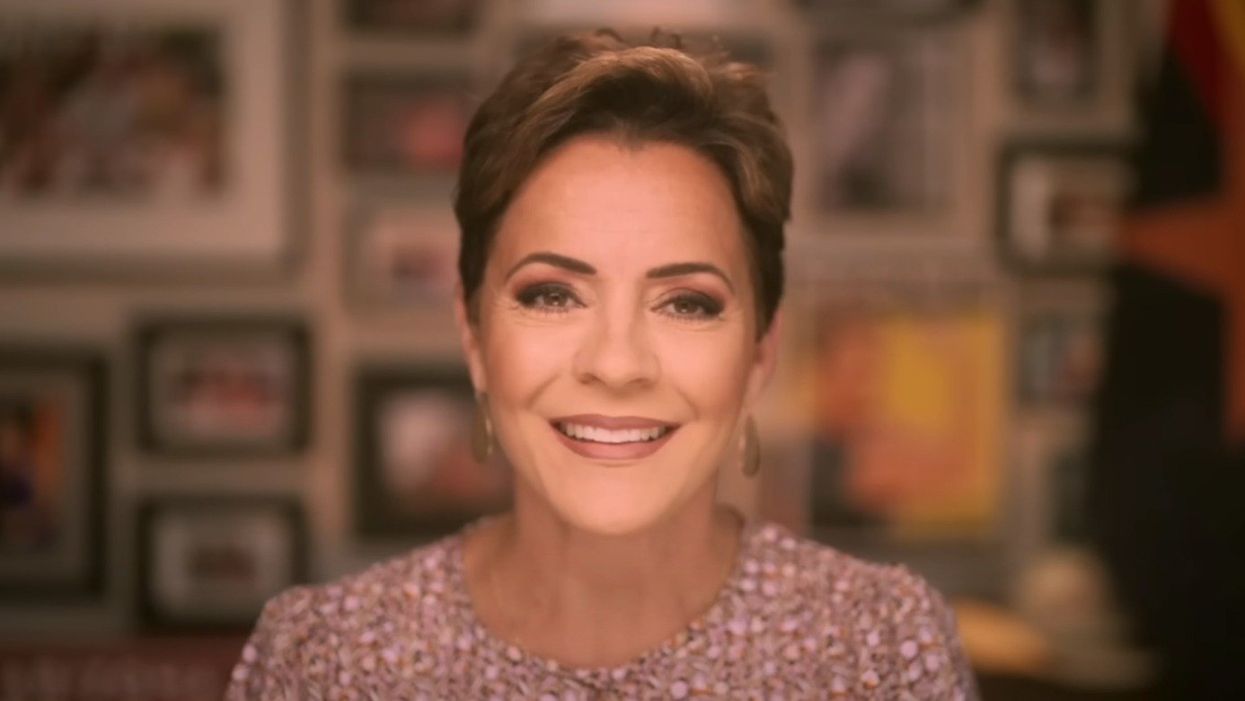 If the Arizona Republicans of the 1980s and 1990s had been able to predict the future, they would have no doubt been shocked by the state's political environment of 2023. Arizona, in those days, was a deep red state, and its most influential Republicans were Sen. Barry Goldwater and the conservative who took over his U.S. Senate seat in January 1987, Vietnam veteran John McCain. Goldwater suffered a landslide defeat at the hands of Democratic President Lyndon B. Johnson in 1964's presidential election; in Arizona, he was a conservative rock star, and McCain was proud to be called a "Goldwater Republican."
But in 2023, Arizona is as much of a swing state as Pennsylvania and Virginia and has a Democratic governor (Katie Hobbs), a Democratic U.S. senator (Mark Kelly), a Democratic state attorney general (Kris Mayes) and a once-Democratic U.S. senator who is now an independent (Kyrsten Sinema). Arizona is way more Democrat-friendly than it was 30 or 40 years ago, yet much of the Arizona Republican Party has moved to the extreme right. And MAGA Republicans like Kari Lake (the conspiracy theorist who Hobbs defeated in 2022) regard the late McCain and his admirers as RINOs (Republicans in Name Only).
In an article published by HuffPost on March 7, journalist Matt Shuham examines the divisions in the Arizona GOP and the disdain that MAGA conspiracy theorists have for more traditional conservatives.
"Since the 2020 elections," Shuham explains, "Arizona has been Ground Zero for wild conspiracy theories about supposed voter fraud leading to Joe Biden's victory. The claims gripped state Republicans to the point that nearly the entire slate of GOP midterm candidates for statewide office last year consisted of election deniers. To this day, Kari Lake, who lost the governor's race, maintains that she is actually Arizona's governor now. Even after getting washed out in the midterms, state Republicans can't quit these outlandish theories. And now, it has thrown the party into chaos. For the past two weeks, Republicans have faced wild accusations of bribery, money laundering and election fixing — from their own supporters."
Two of Arizona's MAGA conspiracy theorists, according to Shuham, are attorney John Thaler and his ally Jacqueline Breger. During her testimony at an Arizona State Legislature hearing on February 23, Shuham notes, Breger 'accused everyone from state officeholders to judges, prosecutors and court-appointed medical health care advisers of accepting bribes from a criminal enterprise." And she "alleged that dozens of public officials were on the take, from judges to state officeholders and everyone in between."
Breger has accused fellow Arizona Republicans of being allies of Mexico's Sinaloa drug cartel, whose infamous former leader, Joaquín "El Chapo" Guzman, is serving a life sentence in a Colorado prison and has been the subject of numerous narcocorridos (Mexican corridos about the drug trade). Thaler and Breger's conspiracy theories, according to Shuham, have "created" a "near-civil war…. within the Arizona GOP."
"Following Breger's appearance (at the February 23 hearing) — Thaler left the state months earlier due to fears about his safety, he says — the two became instant celebrities among election conspiracy theorists," Shuham observes. "And Republican politicians now find themselves, some for the first time, on the wrong end of unfounded conspiracy theories and angry right-wing social media mobs."
Reprinted with permission from Alternet.