No Evidence: Kari Lake Says Republicans Rigged Arizona Election
@next2godwin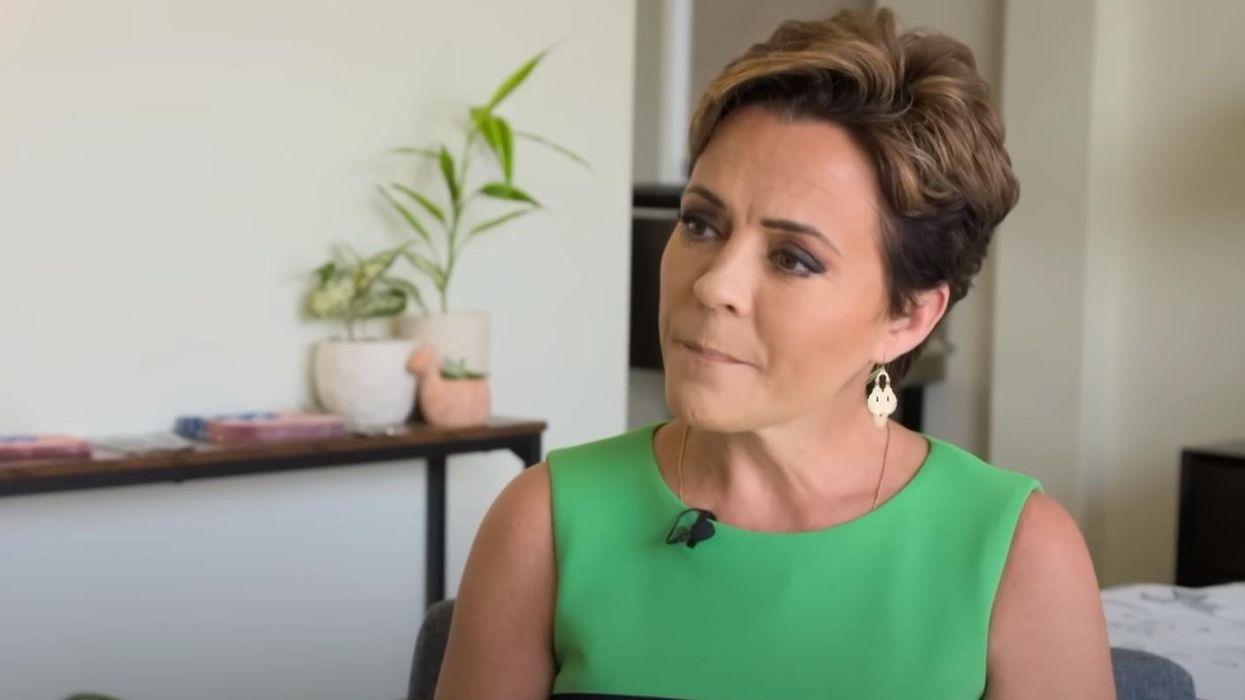 While America copes with the chaos unleashed by Republicans in Congress, the Twitterverse has for weeks been plagued by a cascade of election fraud falsehoods obstinately disseminated by failed Republican gubernatorial candidate Kari Lake and repeatedly rejected in court.
Lake has indefatigably maintained, without evidence, that corrupt, shadowy election officials from both sides of the political divide masterminded her loss in the 2022 Arizona governorship election to Arizona Gov. Katie Hobbs, allegations a Republican-appointed judge branded "speculation or conjecture" and promptly dismissed.
"The Red Wave happened in AZ. Crooked Dems and RINOs rigged our Elections," Lake tweeted late Friday. "EVERYONE knows Arizonans did NOT vote for Cartel-controlled goons like Hobbs, Fontes & Mayes. Frauds stole Arizona's state Government."
Despite nearly ten weeks passing since Lake's race was called — and 21 days since Hobbs was sworn in as governor — Lake's lies about electoral wrongdoing have surged unabated. The "proof" on which her latest accusation was posited is an unverified report purportedly presenting the "REAL results of the 2020 Elections in Arizona," according to Newsweek.

The 89-page report, an eight-parter outlandishly titled 2020 ELECTIONS THE REAL RESULTS, was authored pseudonymously by rising right-wing conspiracy theorist Greg Rubini, who claimed to have reverse-engineered "the election rigging in 17 States" via "the scientific method."
In a Twitter thread comically imitating the first installment of Chief Twit Elon Musk's moribund "Twitter Files," Rubini, promoting his unsubstantiated report, name-dropped an assortment of keywords prevalent in today's election denial movement, including election technology providers Dominion and Smartmatic, FBI, CIA, and, for some reason, the United Kingdom's GCHQ national security agency.
Trump, Rubini falsely alleged, won the 2020 presidential election, steamrolling Joe Biden in Arizona by a whopping 13 points and in Virginia by 10 points. The official election results — reported by a host of media outlets, including CNN, the New York Times, and even Fox News — were fraudulent, he insisted.
Rubini also claimed that Lake is the actual governor of Arizona, saying, "The REAL 2022 Results were even better for you." However, Rubini offered no evidence to substantiate his claims and no explanations, mathematically or otherwise, for how he arrived at the stats mentioned in his Twitter thread.
Despite the gaping chasm in credibility, the "REAL RESULTS" is for sale on Rubini's website at a price of $12 for parts 1, 2, and 8, while the other parts cost $15 each.
"It took me 5 months of hard work, and $60,000 from my own pocket to… produce these reports. Until now I recovered $1,400 with the sales of the Reports, which means I'm still $58,600 in the red," Rubini stated on his website.
In a 2020 report, BuzzFeed News outed Rubini, a career liar who once described himself on Twitter as a "Strategy Advisor at /classified/," as a "random Italian guy" called Palusa, a 61-year-old who allegedly embellished his resume to deceive and defraud — a style reminiscent, I might add, of a certain Republican lawmaker/Wall Street elite/former drag queen.
The Associated Press noted last February that Rubini is no intelligence insider but a hoax merchant whose conspiracy theories — including Covid-19 vaccine misinformation, QAnon, and election fraud hoaxes — were retweeted thousands of times before Twitter booted him from its platform.
Musk restored Rubini's Twitter account on January 5 — one restoration in a flurry of banned right-wing account reinstatements, facilitating a rise in hate speech on Twitter, per NBC News — and the conspiracy theorist has since promised to sue the social media platform for the ban.
"Thank you Kari Lake @KariLake for reading my Election Report #1 and for Retweeting the REAL results of the 2020 Elections in Arizona!" Rubini tweeted Friday evening.
Hours after blaming her fellow Republicans for a defeat she says must be overturned, Lake posted a cryptic tweet suggesting an announcement slated for January 29, days before the Arizona Court of Appeals will hear her case,on February 1, that the 2022 election was marred by misconduct egregious enough to alter its results.

"We have evidence that has come to light that is very shocking," Lake told far-right podcast host JD Rucker, according to a tweet shared by the Kari Lake War Room Twitter account.

"I can't get into the details right now because I'm not privy to release it. We're double, triple, quadruple-checking it, and I think it's earth-shattering evidence in our case," Lake said.
Then, without providing any evidence, she added, "We're hoping to somehow get that to the courts because it is really shocking, the levels that they went to cheat… I believe that when additional evidence comes out, people will wake up, even people who have been reluctant to accept that there's any problem."
[Tweet]