DeSantis Appointee Said Fauci 'Should Face Firing Squad'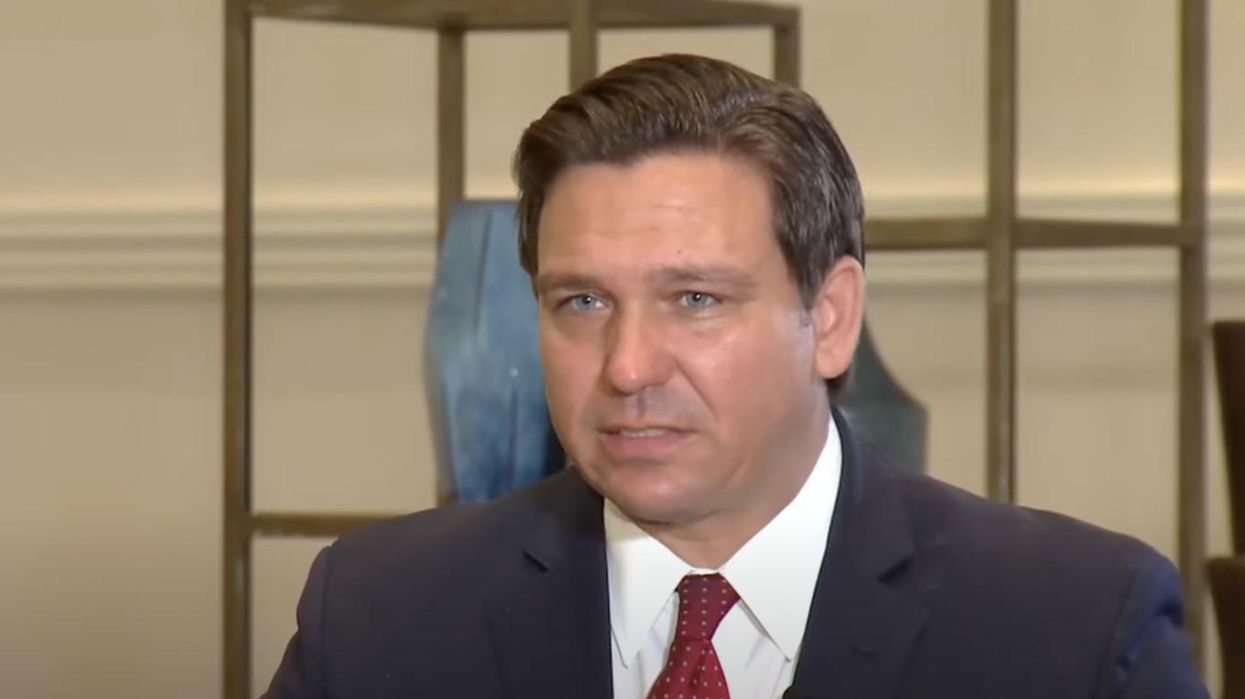 Youtube Screenshot
Florida Gov. Ron DeSantis has been featuring anti-vaxxer Dr. Jon Ward at COVID-19 events as he positions himself for a 2024 presidential run. Ward said in a podcast appearance last year that Dr. Anthony "Fauci should face a firing squad" because of his work.
Ward is a Florida dermatologist who, as Politico recently reported, has become "a central figure in DeSantis' Covid-19 events." He appeared at a COVID-19 press conference with DeSantis on January 17. In August 2022, DeSantis appointed Ward to the Northwest Florida State College District Board of Trustees.
Ward has linked the death of Lisa Marie Presley to "Pfizer and Moderna" and told parents to lie to schools about their children's COVID-19 history.
In a statement to Politico, a DeSantis spokesperson defended the governor and praised Ward, stating: "We thank Dr. Ward for lending his time and expertise to our press conference to ensure medical freedom is preserved in Florida."
Ward has regularly appeared on podcasts and radio programs to discuss medical issues. During the September 8, 2022, edition of The Driveway Liberty Podcast, Ward piggybacked off of DeSantis' statement that he wanted to chuck Fauci across the Potomac River by stating: "I think Fauci should face a firing squad myself."
JON WARD: It's just one of those things where I say Fauci by pushing only drugs that were Big Pharma drugs, by not being willing to tout very cheap, inexpensive, widely available medicines, Fauci killed hundreds of thousands of people. When Ron DeSantis said he would like to take that little elf and chuck him across the Potomac, I said, "Let me be the next one to chuck him across the Potomac."
CO-HOST: Right. Yeah. So I think the next question — you've been through all the medical ethics classes that I sure as hell haven't — what should happen to these people?
WARD: For Fauci, given what we know about the gain of function research in Wuhan and for him knowingly collaborating with international scientists to publish a paper claiming that there was no way that COVID was manmade and that it for sure was natural, I think Fauci should face a firing squad myself.
Reprinted with permission from Media Matters.