Devin Nunes Complains Media Is America's 'Biggest Problem'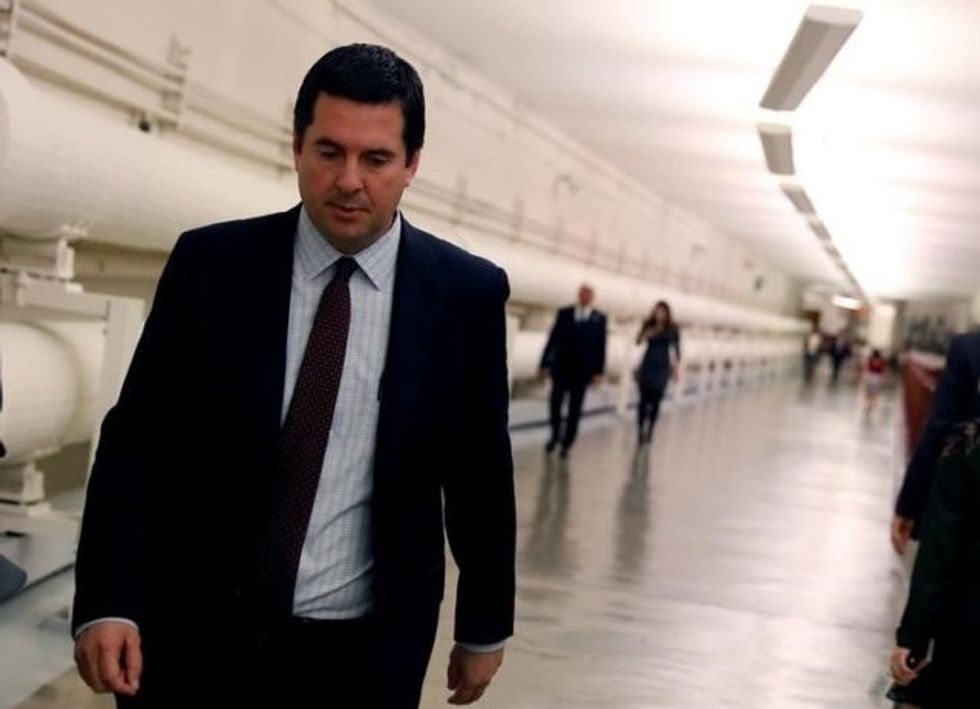 Reprinted with permission from Shareblue.
After a string of attempted bombings that included the New York City headquarters of CNN, Rep. Devin Nunes (R-CA) followed Trump's lead by attacking the press.
During an interview on the "Unfiltered Fresnocast" that was taped Saturday, Nunes told host Jim Verros, "The biggest problem we have right now in the United States of America is, we don't have a free and fair media."
He absurdly claimed that 90 percent of journalists are "owned by left-wing billionaires," and that only 5 percent "are legitimate journalists."
"And even some of those journalists are not able to get real information out there because they are owned by a billionaire of some kind, and they know if they tell the truth, they can't get it out," Nunes said.
Nunes has attacked the national media before, particularly over its coverage of special counsel Robert Mueller's investigation.
In July, he attacked CNN specifically when a reporter asked him about his effort to release documents that could damage national security, calling the network a "propaganda" outlet.
He has also carried out a campaign of attacks against his hometown paper, The Fresno Bee, that included a bizarre magazine-style campaign mailer that labeled the paper a "propaganda machine," and which echoed Trump's "fake news" attacks on the media.
The Bee endorsed Nunes for 16 years before endorsing his Democratic opponent, Andrew Janz, in October.
But it's shocking to see Nunes repeat these attacks just days after a wave of attempted bombings, including a mail bomb sent to CNN.
Trump resumed attacking the media mere hours after that attempted bombing.
Now, Nunes is following Trump's lead in using hateful rhetoric that emboldens terrorists — proving once again that Nunes will does everything he can to earn the nickname "Trump's stooge."