Endorse This! Kimmel Exposes Grifter Don Jr.'s 'America First' Gear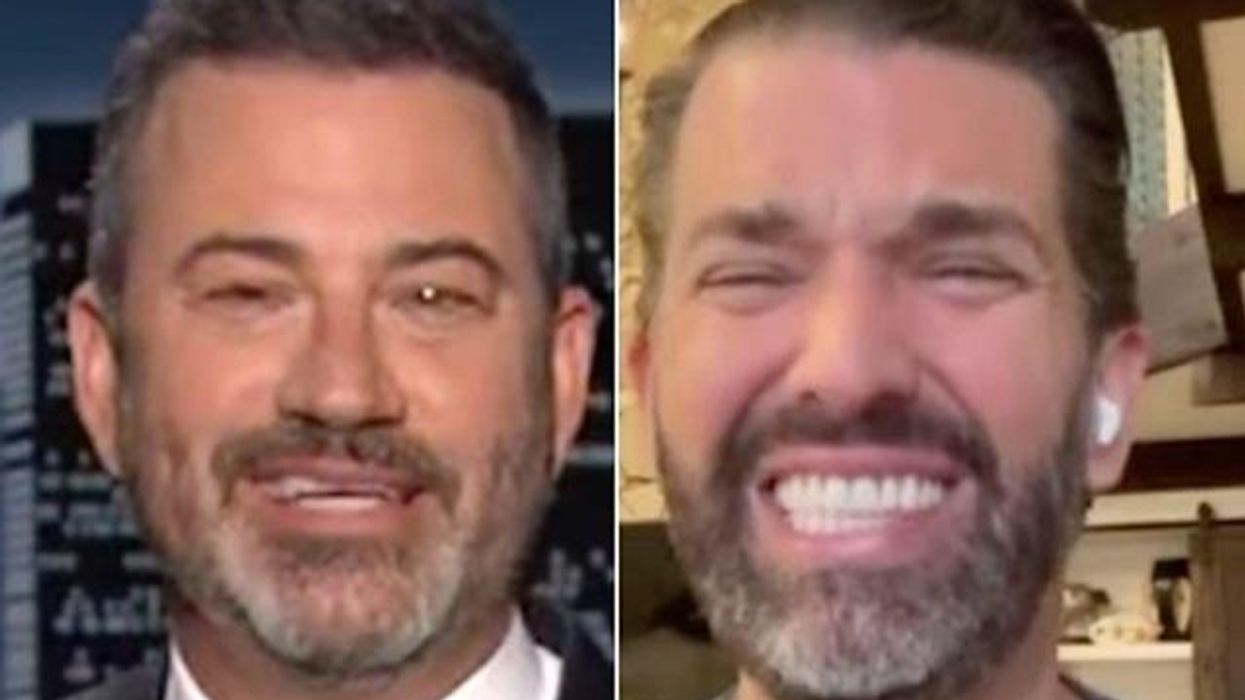 Image Via YouTube
We all know that former defeated President Trump is and will forever be a lying, grifting con man who does anything and everything for himself and a buck, but apparently, that's how his entire freakshow family rolls. Case in point, Donald Trump Jr.
When he's not making embarrassing videos on Instagram that indicate a desperate plea for attention (especially from Daddy), Don Jr. is following in his father's footsteps by hawking a bunch of crappy MAGA gear of his own. But where is Don Jr's so-called "America-First" merch actually made?
"The hypocrisy, they don't even try to hide it anymore," said Jimmy Kimmel. "I guess they don't need to hide it, nobody seems to notice." He noted that Trump Jr. is "always talking about China," saying things like "my father was tough on China" or "Hunter Biden's in bed with China," but the labels on his products tell a very different story.
Watch the entire segment below: