Endorse This: Kimmel Mocks Don Jr. Over 'Weird Porn' Addiction (VIDEO)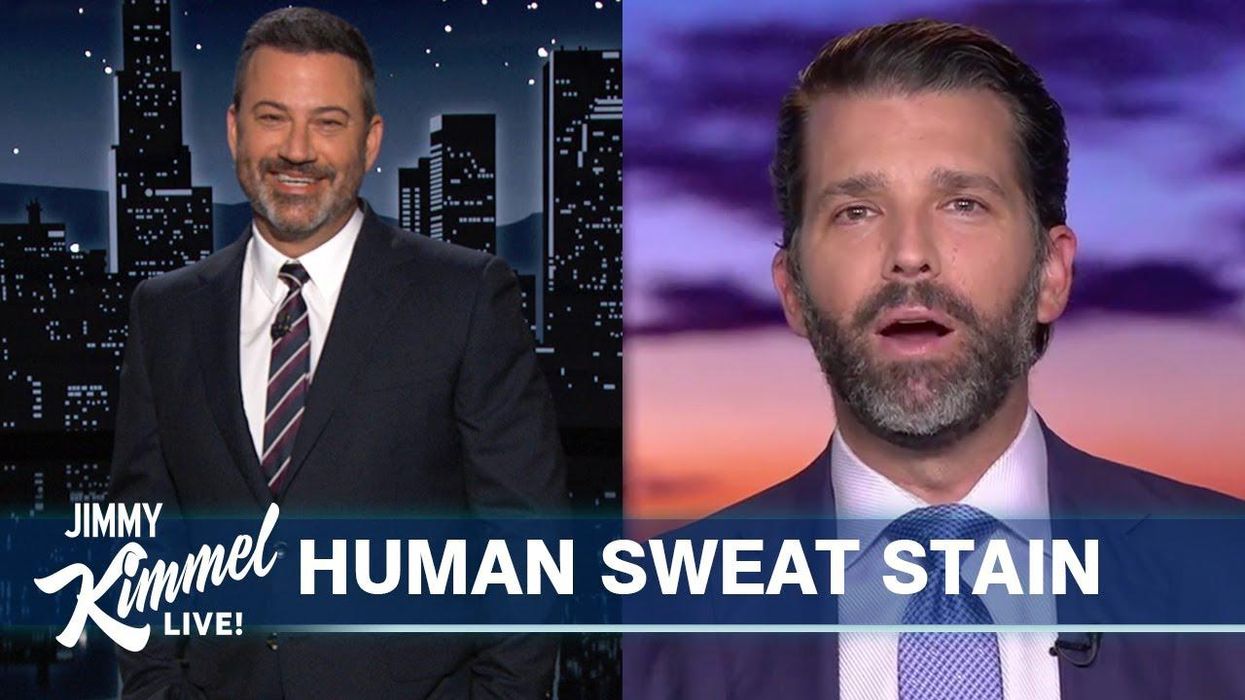 Image via Youtube
While most of the country was celebrating Passover and Easter with their families like normal human beings, the Trump family freakshow was attacking prosecutors and obsessing over trivial issues that divide the country. Late-night comedy host Jimmy Kimmel, perpetually mocking the Trumps with excellent precision, spotted a bizarre set of Easter messages from Donald Trump and his son, Donald Trump Jr.
The once-elected and twice-impeached former president used the holiest of days on the Christian calendar to do what he does best: put out a series of statements slamming his critics, including New York Attorney General Letitia James, whom he called "racist" for simply investigating him.
"This is rare, because typically when he lashes out at a racist attorney general, it's one that he hired that later turned on him," Kimmel noted.
As if that wasn't bad enough, the former president's equally awful son posted an image of heavily armed Easter bunnies guarding eggs. Seriously, Don Jr. seems to have some bizarre violent furry fetish, or maybe something worse.
"What does this have to do with anything? Is somebody threatening to take the Easter Bunny's machine guns away?" Kimmel asked. "Don Jr. is into some weird porn."
Watch the entire segment below: