Donald Trump Declares For President — Really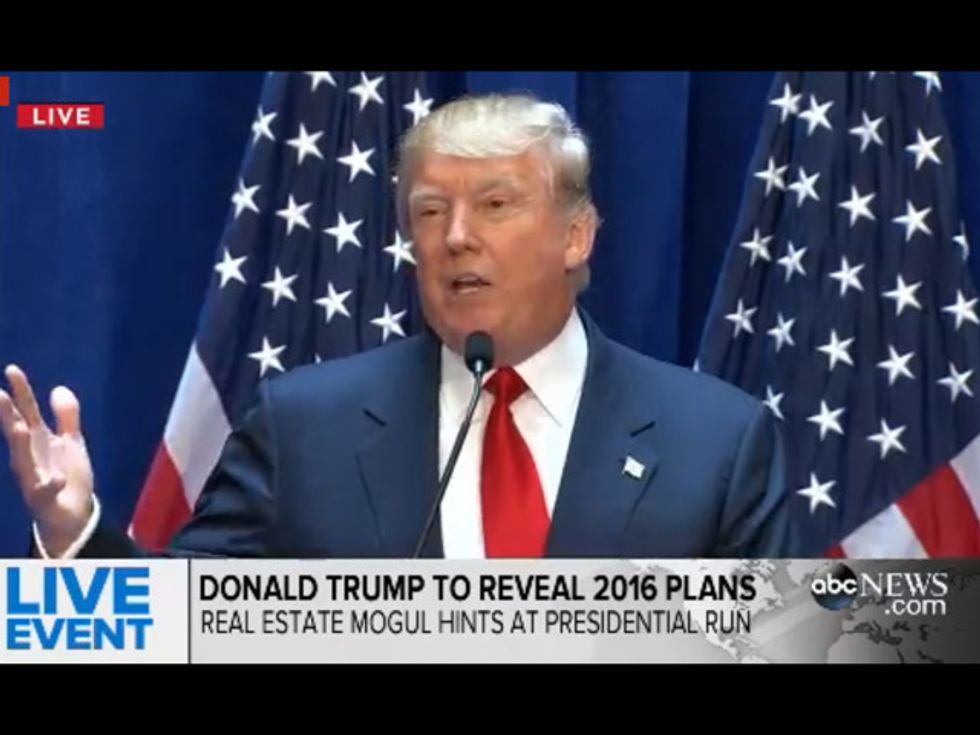 Yes, it has come to this: Donald Trump, the perennial gadfly of business, media, and politics, is announcing his campaign for President of the United States.
And oh, he's reportedly also going to announce that he's worth $9 billion.
Trump joins an ever-growing list of Republican candidates — and his entry makes the race even weirder than it was before.