Employee Sues Fox's Ingraham For Pregnancy Discrimination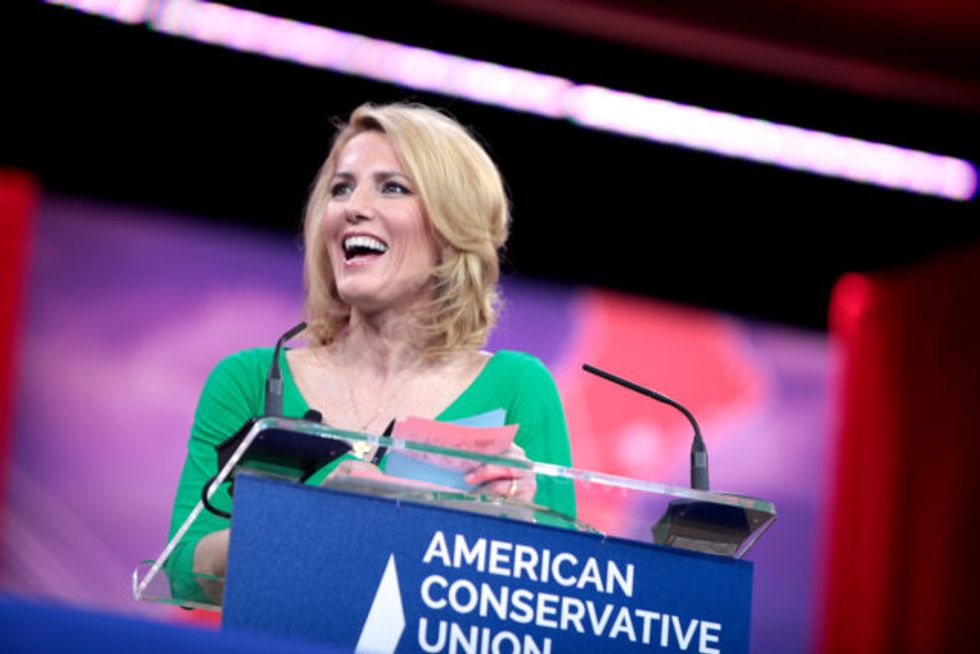 Reprinted with permission from MediaMatters.
On April 20, The Washington Post reported that Laura Ingraham, host of Fox News' The Ingraham Angle and her own eponymous radio show, is being sued by her former personal assistant Karolina Wilson for pregnancy discrimination.
Wilson's is the latest of multiple lawsuits alleging either discrimination or harassment at the hands of Fox News or Fox Business personalities. In 2016, the network infamously lost its founder, Roger Ailes, after former Fox host Gretchen Carlson sued him for sexual harassment, prompting many more women to come forward with their stories. The following year, Fox fired its biggest star, Bill O'Reilly, after reporting revealed he paid $32 million in hush money for a previously unreported harassment report, which was "at least the sixth agreement" that O'Reilly or Fox entered into to silence his accusers. Other Fox employees have been reported as having committed sexual harassment, assault, and rape. And Fox itself is also facing a lawsuit from a former employee who says she was terminated in retaliation for getting pregnant.
This is not the first time Ingraham herself has been tied to allegations of professional misconduct. On August 31, The Daily Beast reported that seven former and then-current employees of Ingraham's website LifeZette said it had turned into "a deeply uncomfortable place for women to work" because co-founder and CEO Peter Anthony would "repeatedly [make] sexually suggestive comments about female employees—sometimes within earshot of those female staffers." Ingraham did not respond to The Daily Beast's story, though Anthony said she was aware of the allegations.
According to the Post, Wilson's suit alleges that she worked for Ingraham "for nearly 16 months" without incident, until she told her in March 2017 that "she was pregnant with her first child" and that's "when things began to become difficult," with Ingraham reportedly "becoming hostile toward her." Wilson says that Ingraham fired Wilson "on her first day back from maternity leave," the Post reports. From the April 20 article:
For nearly 16 months, Karolina Wilson worked as a personal assistant for Fox TV host Laura Ingraham. Wilson handled Ingraham's scheduling, oversaw her travel arrangements, responded to emails and even worked with Ingraham's household staff.

[…]

Then in March 2017, Wilson, now 28, announced that she was pregnant with her first child. And that, according to a lawsuit filed in D.C. Superior Court, is when things began to become difficult, with the ultimate result that she lost her job.

Wilson is suing Ingraham and her company, Ingraham Media Group, alleging pregnancy discrimination under the District's Pregnant Workers Fairness Act and its Family and Medical Leave Act.

Ingraham, through her attorney, has denied the allegations.

Wilson alleges that the conservative talk show host became hostile toward her once she became pregnant and then fired her on her first day back from maternity leave. Ingraham allowed Wilson to remain with the company for about three weeks so that Wilson could eventually collect unemployment insurance. During that time, Wilson alleges, the company refused to set up a private space for her to pump breast milk at office in Northwest Washington, and she had to go to her car in a nearby garage.