Employees Of Republican Voter Registration Firm Charged With Fraud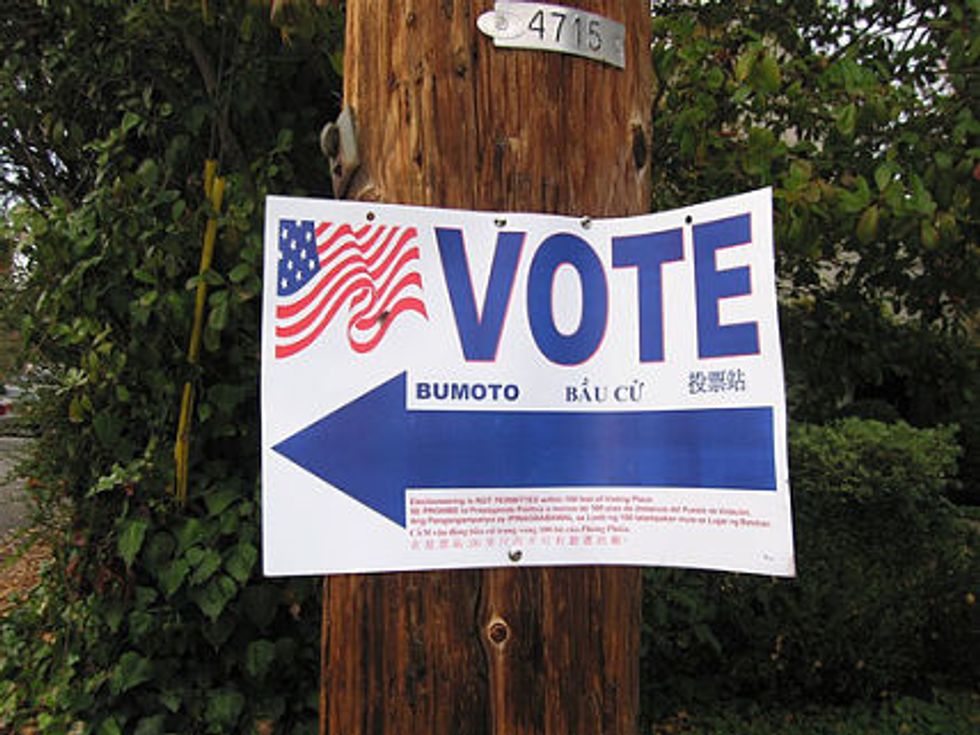 Two employees of Strategic Allied Consulting, which was hired by the Florida Republican Party to register voters, have admitted to forging voter registration forms.
Strategic Allied Consulting is headed by Nathan Sproul — a notorious figure in Republican politics.
The former executive director of the Arizona Republican Party, Sproul ran voter registration drives on behalf of the RNC in 2004 in eight states, reportedly collecting over $8 million for his services. During that campaign, his firm was accused of having his employees destroy registration forms in Nevada and California along with other "hijinks," including posing as a progressive organization and spearheading a drive to get Ralph Nader on the ballot. In Minnesota, Sproul's company allegedly fired employees who brought back Democratic registrations.
Though senators Patrick Leahy (D-VT) and Ted Kennedy (D-MA) sent a letter in 2004 requesting an investigation into Sproul's efforts by the Department of Justice, it never happened. And Sproul was invited to the White House for the Bush Christmas party in 2006.
The investigation into Strategic Allied began in the fall of 2012, when apparently forged forms were found in 11 Florida counties. The Republican National Committee then fired the firm that it had paid $3 million over the course of three months to do voter registration and get-out-the-vote efforts in at least five states.
The two employees were charged with third-degree felonies.  Another four cases involving Strategic Allied Consulting are still active throughout Florida, according to the Florida Department of Law Enforcement (FDLE.
The FDLE report says Rebekah Joy Paul turned in 20 fraudulent voter registration forms. Christian Davis Price submitted seven fakes.
Paul told investigators that Strategic Allied Consulting told her not to register Democrats — a charge the company's lawyer Frederick Petti denies. Paul said she turned in the fake applications because without them, she wouldn't get paid. She left the company to work at Waffle House.
Since President Obama was elected, Republicans have waged a war against voting rights based on the premise that Democrats through groups like ACORN — which Republicans are still trying to defund though it hasn't existed for years — are committing voting fraud.
We'll see if the GOP's effort to fight voter fraud leads them to hiring Nathan Sproul's companies yet again.
Photo: hjl via Flickr.com