Endorse This: Jeb Bush — 'My Own Man'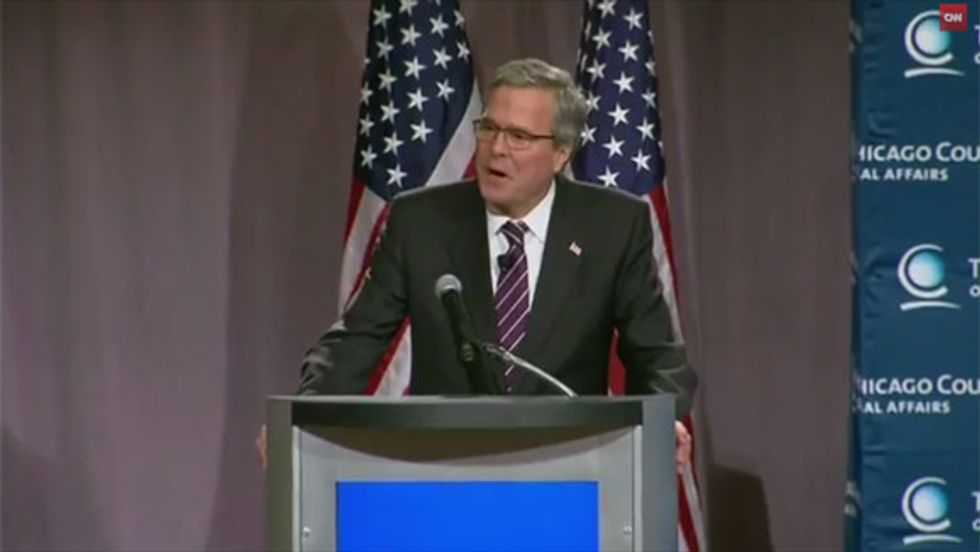 Jeb Bush delivered his big speech in Chicago today, laying out his ideas on a foreign policy of American power and action — but insisting he's not the same as a certain other Bush who was president.
Click above to watch Bush's major test run as a possible candidate for 2016 — then share this video!
Video via CNN.
Get More to Endorse Delivered to Your Inbox
[sailthru_widget fields="email,ZipCode" sailthru_list="Endorse This Sign Up"]