Endorse This: 'Dick Cheney Is A War Criminal'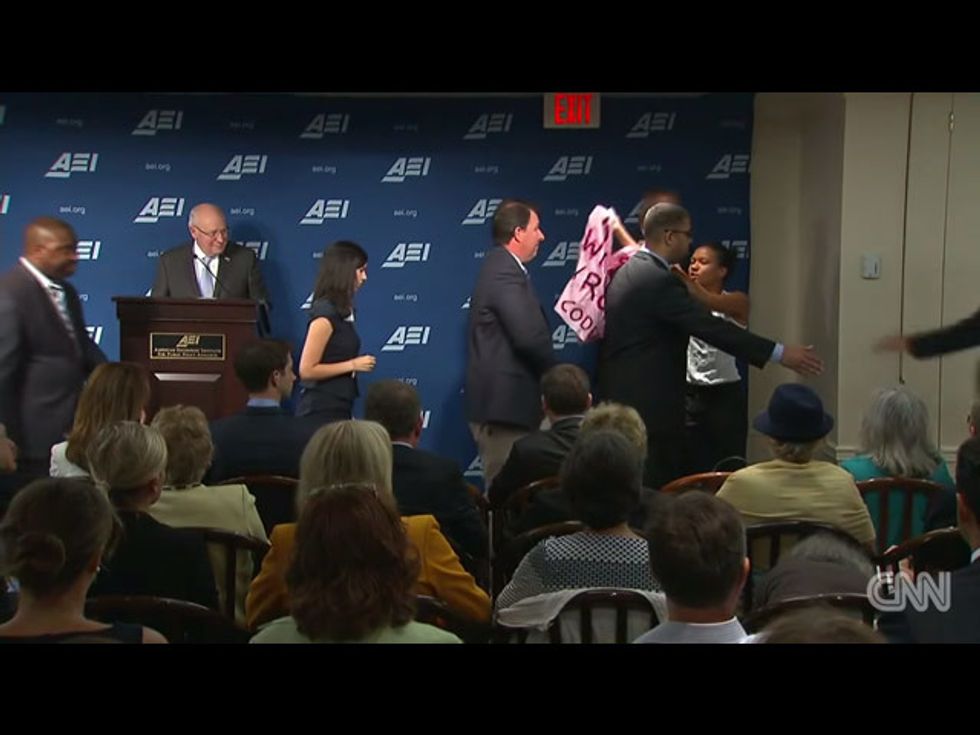 It's getting so that Dick Cheney can't give a speech without somebody jumping up and calling him a warmonger.
Watch this video of Cheney's speech Tuesday, as he rails against the Iran nuclear deal — and is interrupted by a woman yelling, "Dick Cheney is a war criminal! Why should we be listening to him?" Actually, she might've just been the most accurate speaker at that event.
Video via CNN.
Get More to Endorse Delivered to Your Inbox
[sailthru_widget fields="email,ZipCode" sailthru_list="Endorse This Sign Up"]