Endorse This: Hey, GOP — Blame The Voters!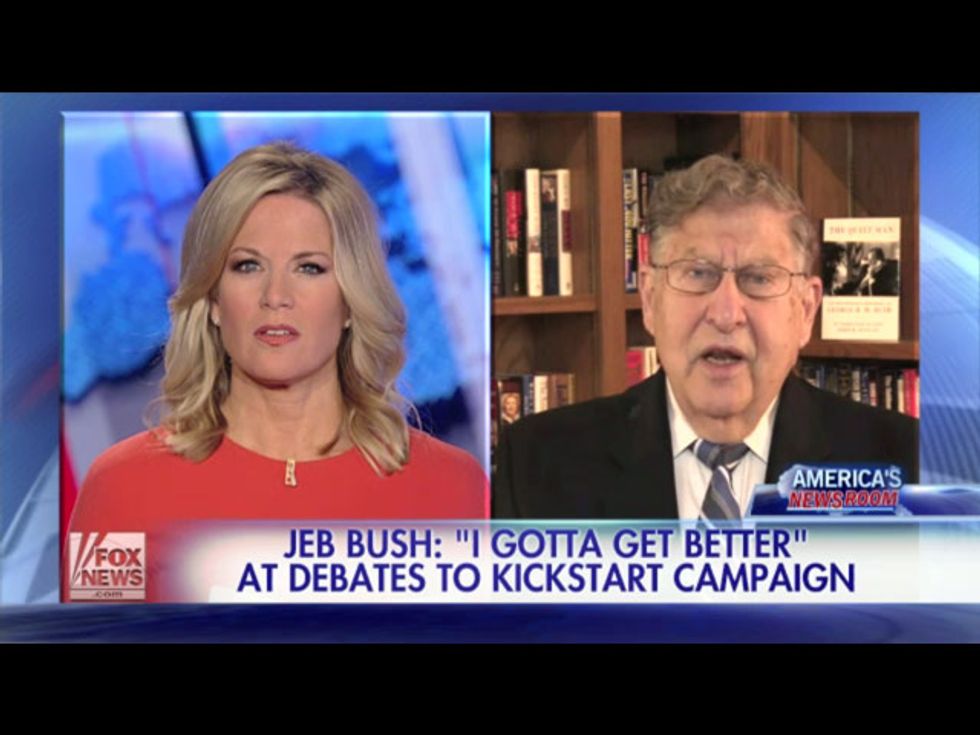 So whose fault is it that the Republican establishment is currently losing to the likes of Donald Trump and Ben Carson? Longtime GOP grand poobah John Sununu has the answer: Sure, the candidates do need to "sharpen up" — but the voters are really the ones who need a good talking-to.
"The Republican primary voters have to understand, they've got a serious responsibility, especially in the first states of Iowa, New Hampshire, South Carolina," Sununu said Monday on Fox News. "They've got to help start sorting the serious candidates out in this process.
"The fact that we've gone up until now in what looks almost like a reality show, with people succeeding because they're audacious or brash, rather than having the experience to do the job, I think is a real problem."
That sure is one way to win the people back to your side.
Maybe it's not a good idea to get political analysis from a man who sounds like a Scooby-Doo villain right after he's unmasked, and he's blaming those meddling kids.
Video via Fox News.
Get More to Endorse Delivered to Your Inbox
[sailthru_widget fields="email,ZipCode" sailthru_list="Endorse This Sign Up"]