Endorse This: Look, It's Super-Jeb!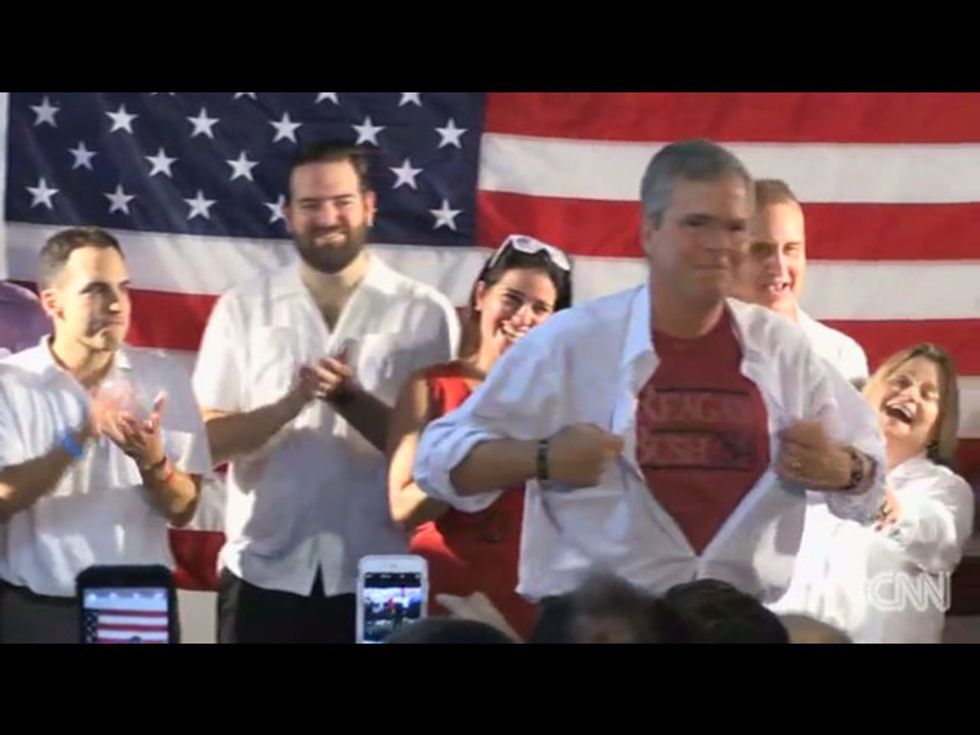 Jeb Bush has now been reduced to this. At a campaign event in Miami over the weekend, the ex-frontrunner had to show just how far back his GOP loyalties go.
Watch as Jeb demeans himself by attempting his best Clark Kent impression. But will it be enough to steal back some badly needed campaign energy from Donald Trump, who has already succeeded in turning the Republican contest into a comic book melodrama?
Video via CNN.
Get More to Endorse Delivered to Your Inbox
[sailthru_widget fields="email,ZipCode" sailthru_list="Endorse This Sign Up"]