Endorse This: Louisiana Says 'Adieu' To Bobby Jindal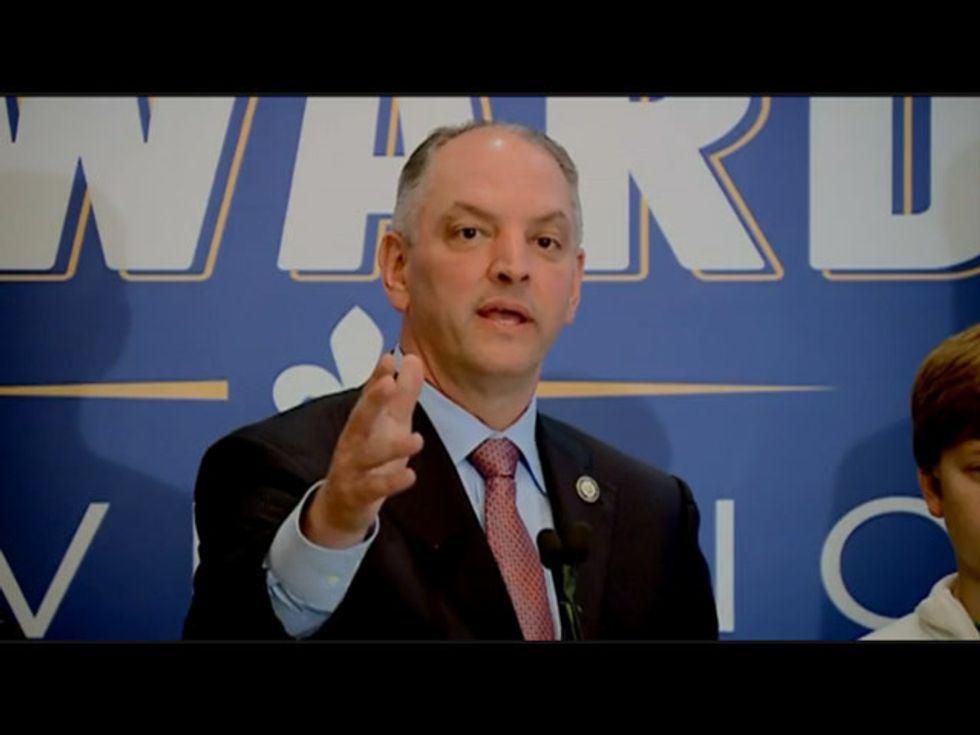 The new Democratic governor-elect of Louisiana, John Bel Edwards, recounted to reporters Sunday the gracious call he received from the outgoing GOP governor (and ex-presidential candidate) Bobby Jindal, who offered warm wishes to him and family.
And then Edwards proceeded to throw some serious shade at his soon-to-be predecessor — by outlining his agenda to reverse just about all of Jindal's major policies in Louisiana.
"The last thing that I want to do is compound the problems that Gov. Jindal has created," Edwards said, notably from Jindal's opposition to Medicaid expansion and his many socially divisive state executive orders.
And now thanks to a Democratic governor in this deeply Republican state, a lot more people will be getting access to health care — all because Edwards's GOP opponent in the election, U.S. Sen. David Vitter, was a hypocritical social conservative champion best known for his own prostitution scandal. Laissez les bon temps rouler! — or, "Let the good times roll!"
Video via NBC News.
Get More to Endorse Delivered to Your Inbox
[sailthru_widget fields="email,ZipCode" sailthru_list="Endorse This Sign Up"]