Endorse This: Exhuming McCarthy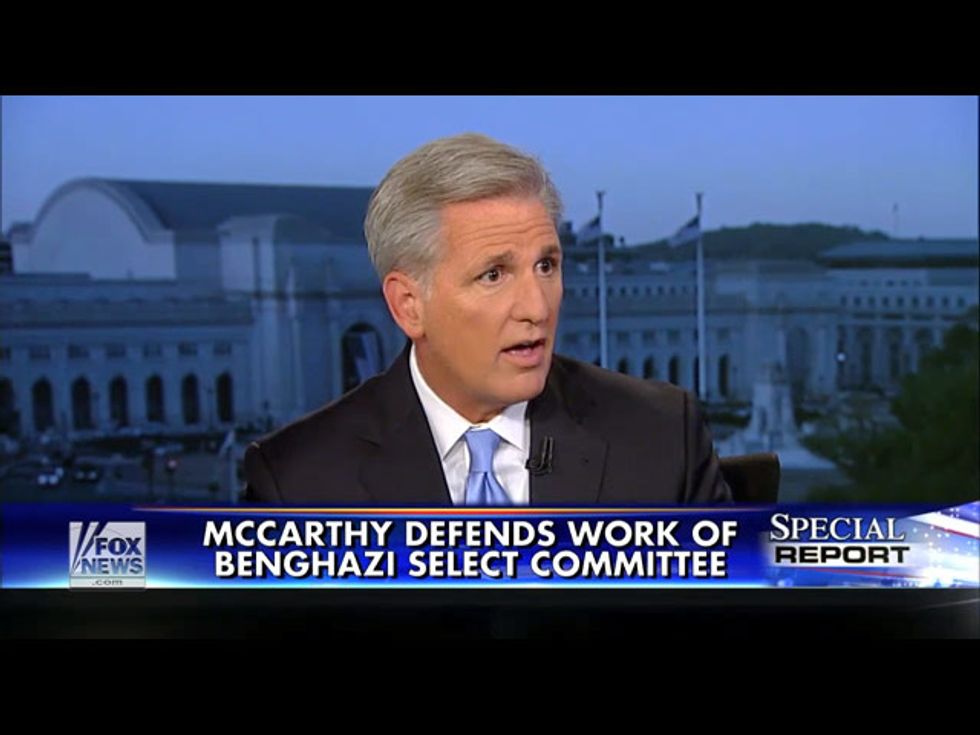 House Speaker-to-be Kevin McCarthy (R-CA) has realized it maybe wasn't such a good idea to brag on national TV that the Benghazi committee was put together to bring down Hillary Clinton's poll numbers. Now he's gone back on Fox News — this time to say that his previous declaration on the channel wasn't true at all.
Watch as McCarthy insists that the investigation has nothing to do with politics — and what's more, he says, the committee has been "applauded by all sides of the aisle," and nobody questions the integrity of its chairman Trey Gowdy.
So on what planet is any of that true? It could only be one — Planet Fox.
Video viaSpecial Report with Bret Baier/Fox News.
Get More to Endorse Delivered to Your Inbox
[sailthru_widget fields="email,ZipCode" sailthru_list="Endorse This Sign Up"]