Endorse This: Sheldon Whitehouse vs. 'Fox News And Conspiracy Theorists Everywhere'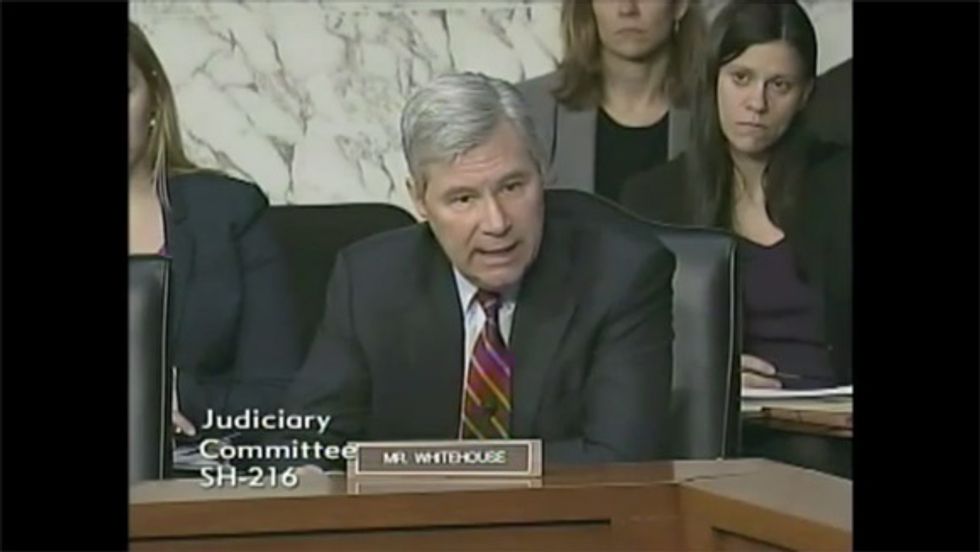 Senate Republicans brought an interesting lineup of witnesses into today's big confirmation hearing, to talk about every right-wing grievance against outgoing Attorney General Eric Holder. But as Democratic Senator Sheldon Whitehouse (D-RI) pointed out, there was one thing they weren't actually discussing: The actual new nominee for Attorney General, Loretta Lynch!
Click above to watch Whitehouse rail at the committee for getting itself sidetracked — and even offer Republicans some advice on how to really get rid of Holder — then share this video!
Video via Sen. Sheldon Whitehouse (D-RI)/Senate Judiciary Committee.
Get More to Endorse Delivered to Your Inbox
[sailthru_widget fields="email,ZipCode" sailthru_list="Endorse This Sign Up"]