Endorse This: Ted Cruz And His New 'Pork-Barrel' Politics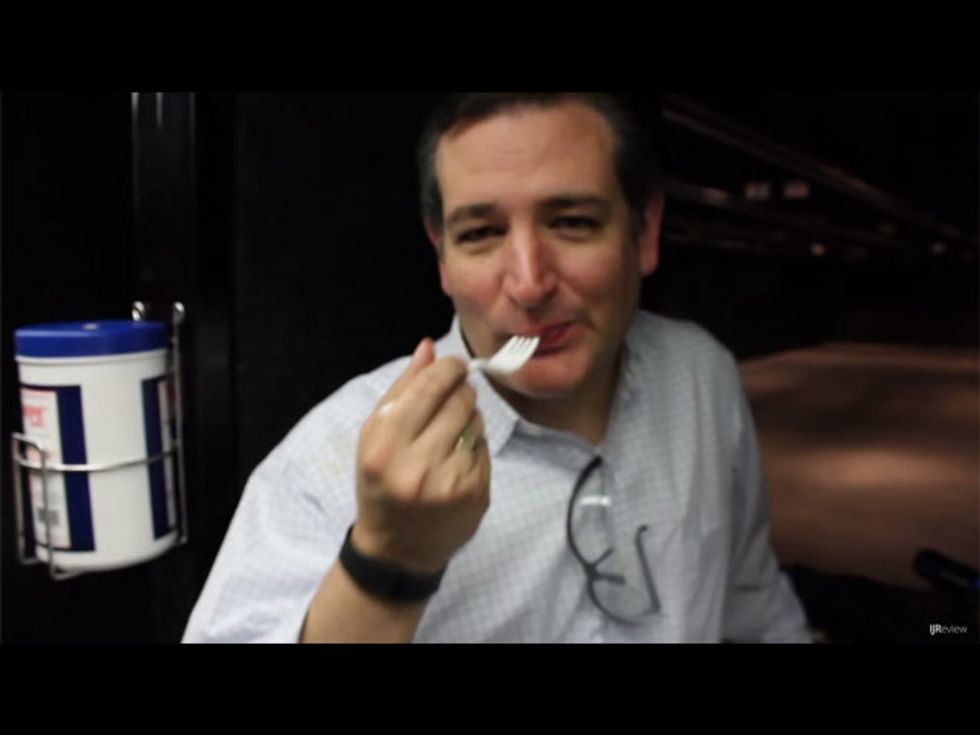 Just when you thought the presidential campaign couldn't get any more absurd and, well, unpresidential, Senator Ted Cruz has teamed up with a conservative news site to show his dedication to both gun rights and (literal) pork in Iowa.
Watch as Cruz tries out a rather unique recipe for bacon — and just remember, this man will indeed be participating in the major presidential debate this week.
Video viaIndependent Journal Review.
Get More to Endorse Delivered to Your Inbox
[sailthru_widget fields="email,ZipCode" sailthru_list="Endorse This Sign Up"]