Endorse This: Ted Cruz's Own Joseph McCarthy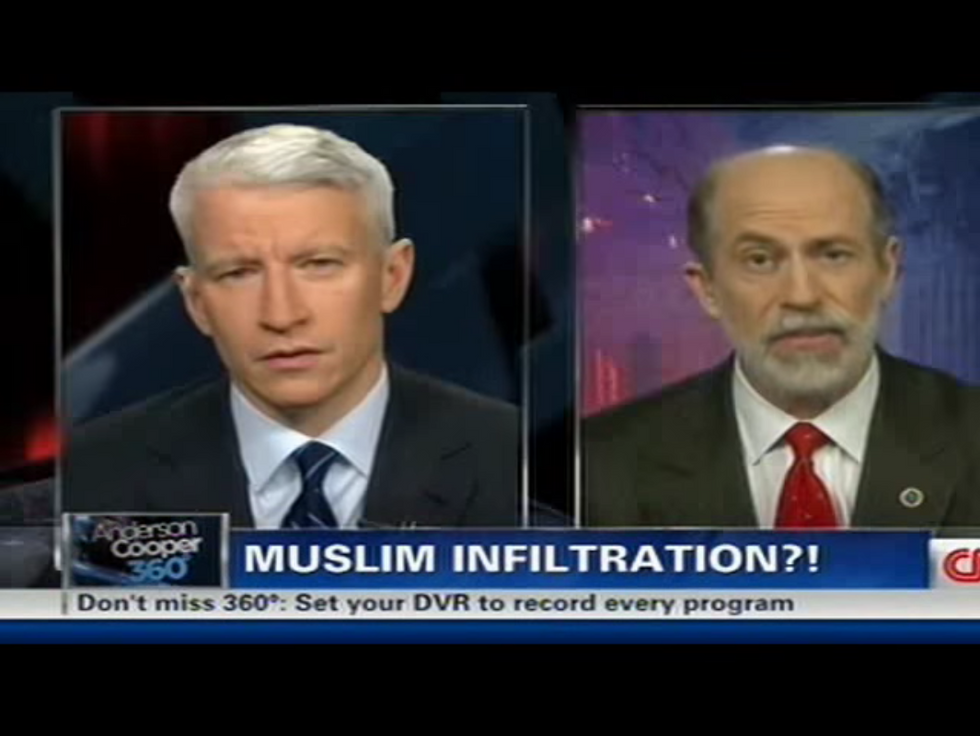 Have an idea for our next Endorse This? Tweet @nationalmemo with the hashtag #EndorseThis and we may use it in our next newsletter!
Yesterday, Ted Cruz reminded the political world that, in any other election year, he would be the subject of myriad editorials by sensible people running around with their hair on fire. Yesterday, Ted Cruz released the names of his foreign policy advisors.
Trump's free media advantage has diverted some well-deserved scrutiny away from Cruz this election cycle. On everything from reproductive rights to foreign policy, Cruz represents the type of insurgent, fundamentalist Tea Partier that relishes government dysfunction as a matter of federal policy, and intrusive moralism at the state and local level.
When it comes to Cruz's worldview, one confidant in particular stands out as an especially egregious source of advice: Frank Gaffney.
The Southern Poverty Law Center calls Gaffney "one of America's most notorious Islamophobes." Donald Trump cited an extremely shady poll from Gaffney's anti-Islam think tank, the Center for Security Policy, to support his proposal to ban all Muslims from entering the United States.
Gaffney was behind allegations that Hillary Clinton aide Huma Abedin's family had "extensive personal and family ties to the Muslim Brotherhood." In fact, Gaffney's been making similar claims — that the Muslim Brotherhood has infiltrated the United States government — for years. Call it his own brand of McCarthyism.
This video a bit of a throwback for #EndorseThis, but Cruz's endorsement of Gaffney's ideology deserves a deep historical treatment. Here's Gaffney in 2011, alongside CNN anchor Anderson Cooper and Suhail A. Khan, a conservative American Muslim on whom Gaffney proceeds to unload his Muslim Brootherhood Infiltration schtick.
To those waiting for a brokered convention in hopes that Ted Cruz will prevent Donald Trump from winning the Republican nomination, Gaffney should complicate things. Donald Trump is an oaf. But judging from his choice in foreign policy advisors, Ted Cruz isn't much better.