Endorse This: The Ballad Of Leonard Nimoy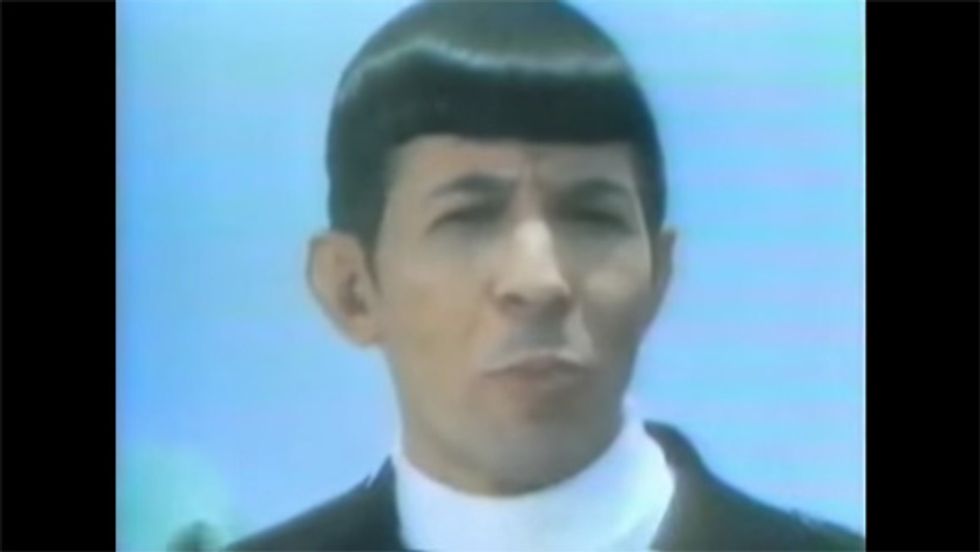 Legendary actor and director Leonard Nimoy passed away on Friday, at age 83. But in addition to his signature role as Mr. Spock on Star Trek, there was also a lighter side to the pop-culture icon.
Click above to watch Nimoy in a 1960's musical tribute to The Hobbit — then share this video.
Video via YouTube.
Get More to Endorse Delivered to Your Inbox
[sailthru_widget fields="email,ZipCode" sailthru_list="Endorse This Sign Up"]