Endorse This: The Birther Of A Nation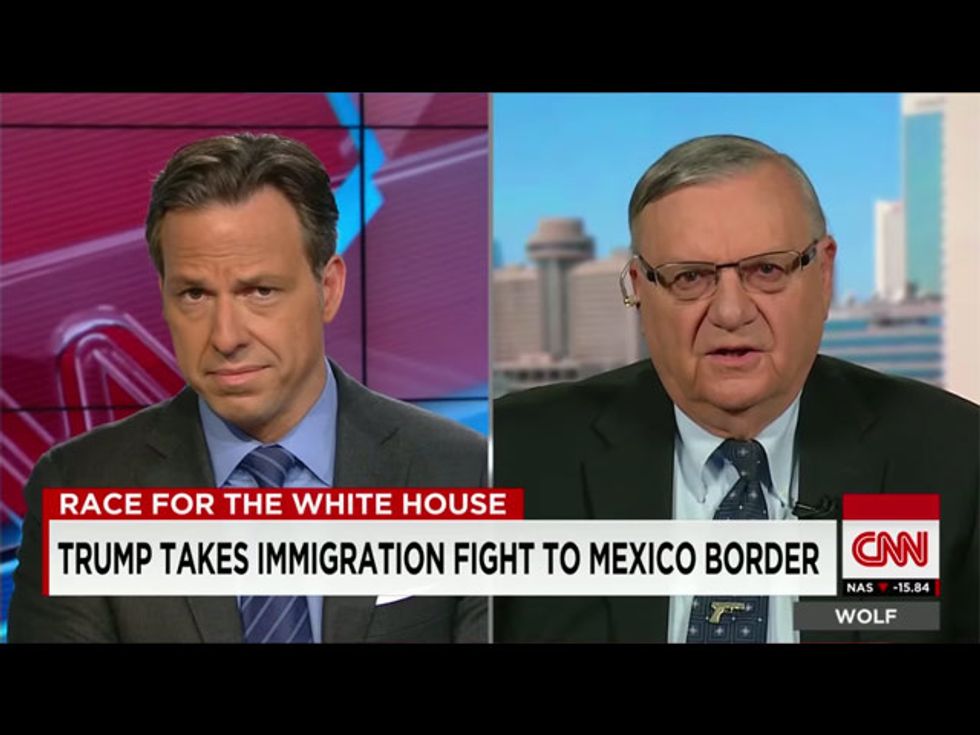 One of Donald Trump's political allies is now helping to remind everyone just how crazy the paranoid right wing is. Joe Arpaio, the sheriff of Maricopa County, Arizona, appeared on CNN to reiterate that he is the "chief law enforcement officer" — and he's still investigating President Obama's birth certificate.
Watch as Arpaio insist the birth certificate is a fraud — though he can't quite get into the technology, he admits, because he's still using an old Smith Corona typewriter.
Video via CNN.
Get More to Endorse Delivered to Your Inbox
[sailthru_widget fields="email,ZipCode" sailthru_list="Endorse This Sign Up"]