Endorse This: The Story Of 'Yes We Can'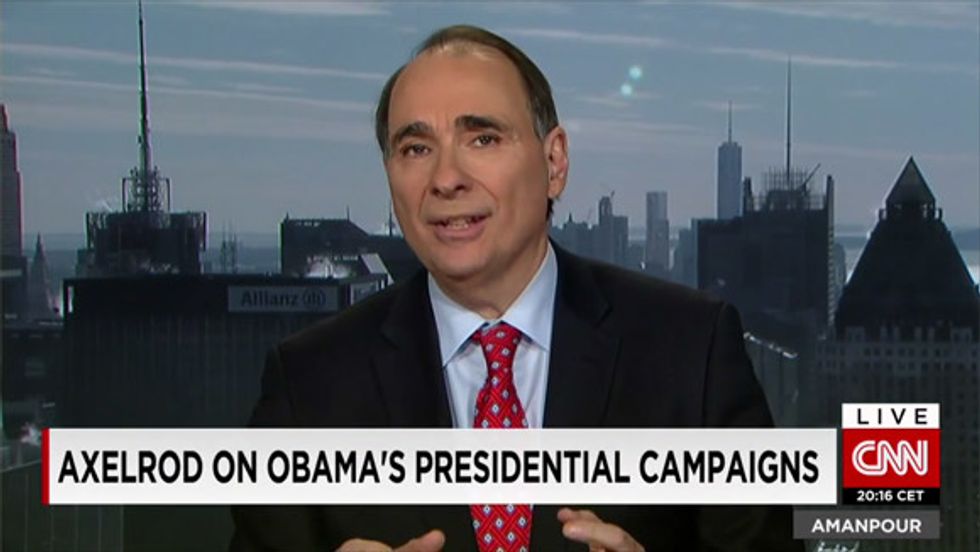 Former Obama political guru David Axelrod has a fun story as he promotes his new memoir: The famous campaign slogan, "Yes We Can," which first appeared in Barack Obama's 2004 campaign for the U.S. Senate, almost didn't happen at all.
Click above to watch Axelrod tell the tale of how the candidate Obama himself nearly vetoed the slogan — and to find out who saved it in a split-second, all of it very early in this lengthy interview — then share this video!
Video via CNN.
Get More to Endorse Delivered to Your Inbox
[sailthru_widget fields="email,ZipCode" sailthru_list="Endorse This Sign Up"]