Endorse This: Yes, Obama Can See Trump As President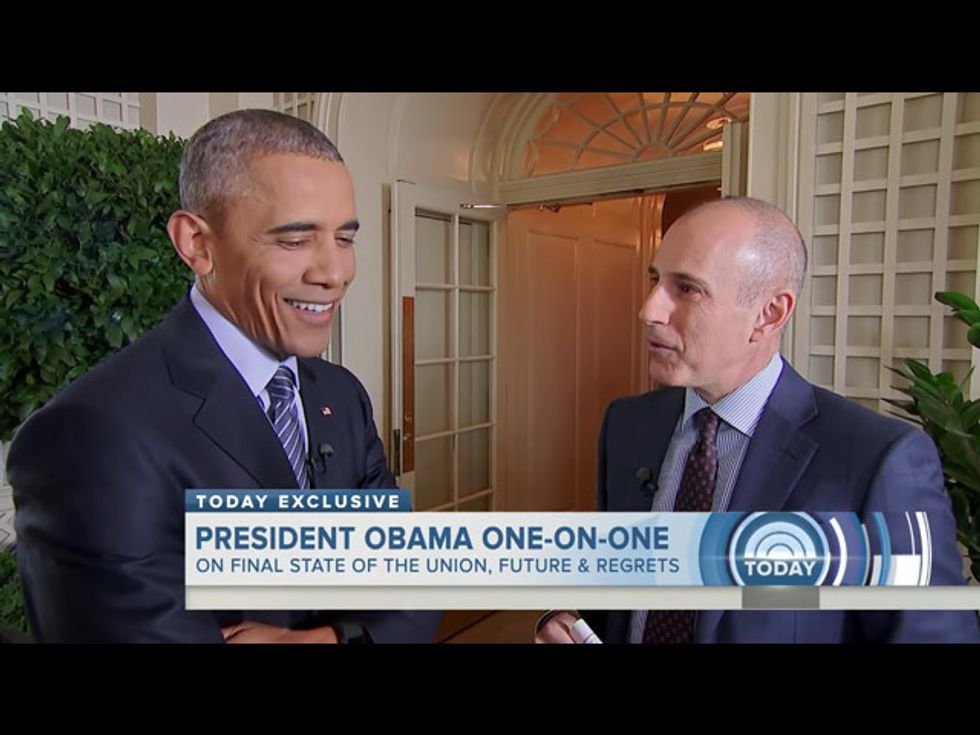 In a special TV interview before his final State of the Union address, even President Obama couldn't escape a question about Donald Trump.
"The message that Donald Trump's putting out has had adherents a lot of times during the course of our history," Obama said. "You know, talk to me if he wins — then we'll have a conversation about how responsible I feel about it."
"But I'm pretty confident that the overwhelming majority of Americans are looking for the kind of politics that does feed our hopes and not our fears."
But in response to a follow-up question from Matt Lauer, Obama conceded that there is a way he could imagine The Donald standing before Congress to deliver a State of the Union address.
"Well, I can imagine it, in a Saturday Night (Live) skit," the president responded, with a smile. "Look, anything's possible. And I think we shouldn't be complacent. I think everybody's gotta work hard."
Well, let's see how Trump responds to this slight.
Video viaTODAY/NBC News.
Get More to Endorse Delivered to Your Inbox
[sailthru_widget fields="email,ZipCode" sailthru_list="Endorse This Sign Up"]