#EndorseThis: Colbert Narrates Trump's Visit To His Border Wall
@nationalmemo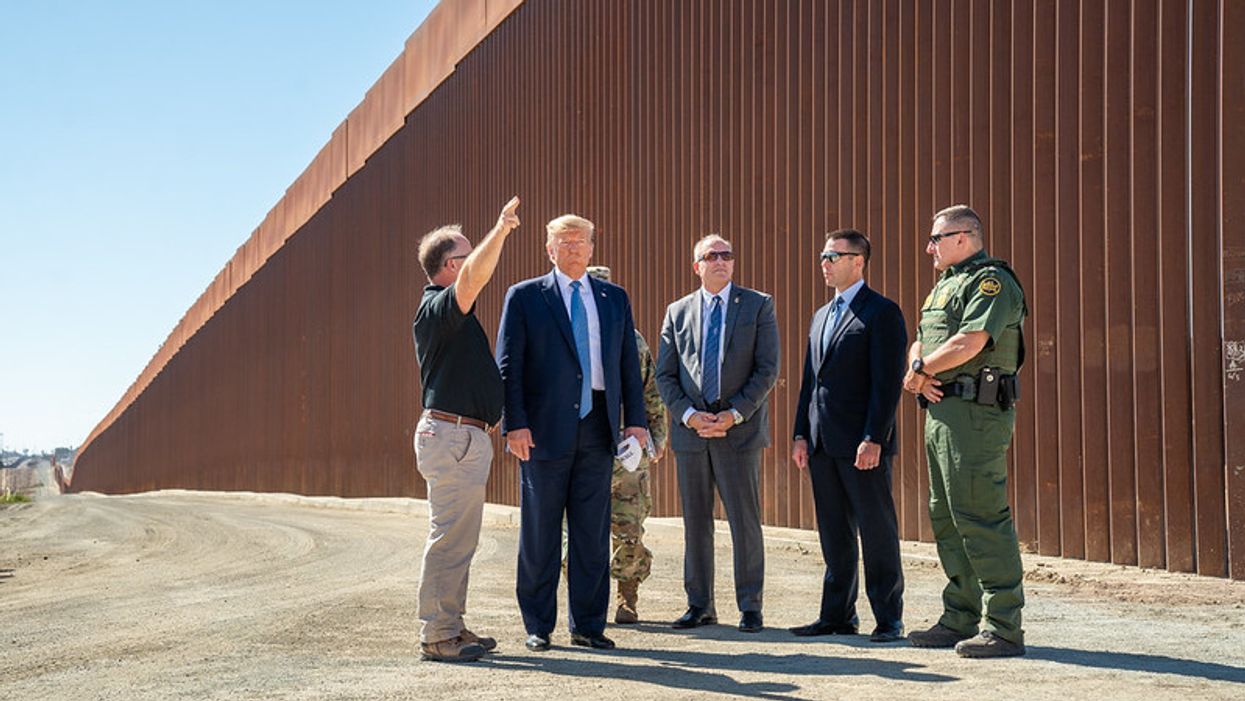 If Trump felt sad about his pitiful Tulsa rally, what better way to cheer himself up than to visit his cherished border wall? Never mind that the wall as he envisioned it can never be completed (let alone paid for by Mexico).
As Stephen Colbert explains, even Trump's diminished substitute for the original wall isn't meeting expectations. And of course -- as Colbert further elaborates -- the president is lying about the building of that dinky, entirely useless barrier.

According to Colbert, Trump is also preoccupied with proving his mental acuity, and refers often in White House meetings to a cognitive exam he took two years ago. If you find that reassuring, you're a Trump cultist. And you won't find this monologue funny at all.
It's hilarious. Just click.