#EndorseThis: Colbert Calmly Predicts, "We're All Gonna Die"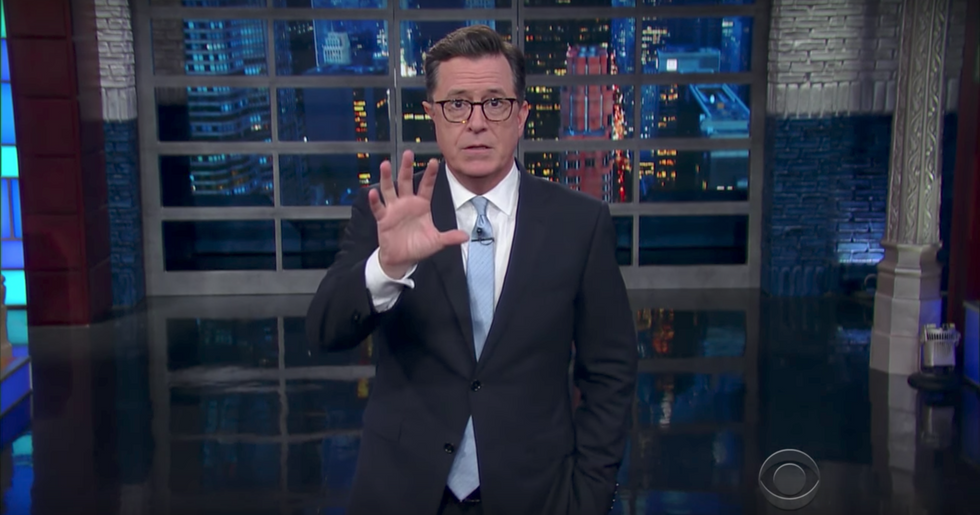 "I don't want to be alarmist, but we're all gonna die," responded Late Show host Stephen Colbert to the nuclear pissing contest between North Korean leader Kim Jong-un and President Donald Trump. Between rounds of golf on Tuesday, Trump issued an escalatory warning to Jong-un:
North Korea best not make any more threats to the United States. They will be met with fire and fury like the world has never seen… he has been very threatening beyond a normal state. They will be met with fire, fury and frankly power the likes of which this world has never seen before.
Shortly thereafter, Pyongyang announced plans to strike areas around Guam. And thus begins our countdown to doomsday.