#EndorseThis: Colbert Takes Trump Family To The Woodshed Over Failed Hotel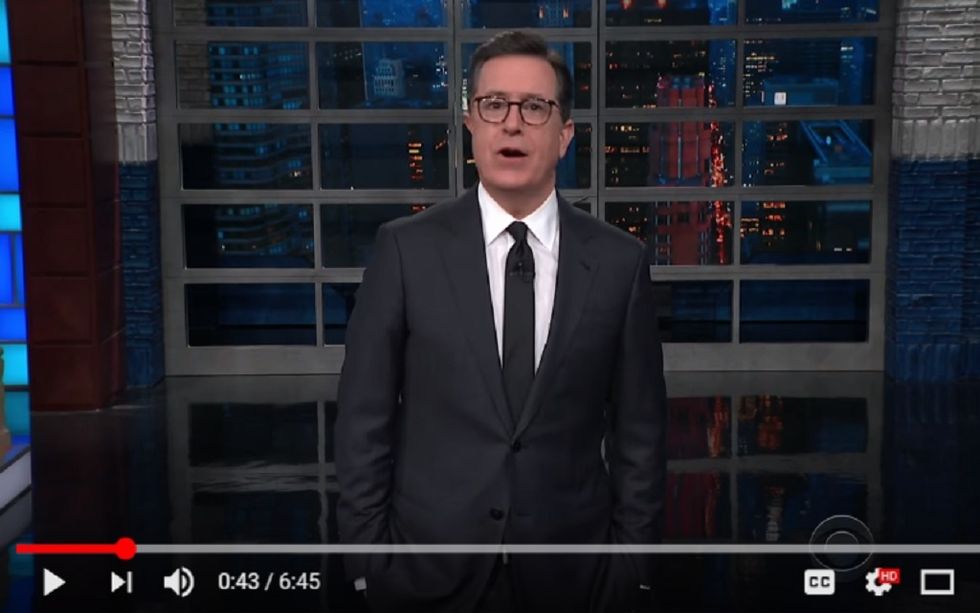 President Trump has refused to release his tax returns for more than one reason. Yes, there's the issue of Russian collusion. But to take inspiration from Chelsea Clinton and make a more populist claim, Americans can all agree that 45 is one vain buckaroo. Trump does not like the details of his failed business ventures being known to the public.
Stephen Colbert begins his latest monologue by lampooning the tweeter-in-chief's ideas on a trade war. Never fear, we get to hear Backbone's wonderful Trump impression. Soon, however, he can't resist needling the First Family's failure to properly address a crumbling Trump hotel in Panama.
Colbert's crack about Donald Trump Jr. at 3:55 is worth the price of admission. And you'll giggle for days at the name of the hotel owner. But stay tuned for a shocking, creepy expose of bad business ethics and fascist security teams.
This stuff is almost not funny anymore. Then again, it's Stephen.