#EndorseThis: Colin Cowherd Rips Trump On LeBron In Rare Political Remarks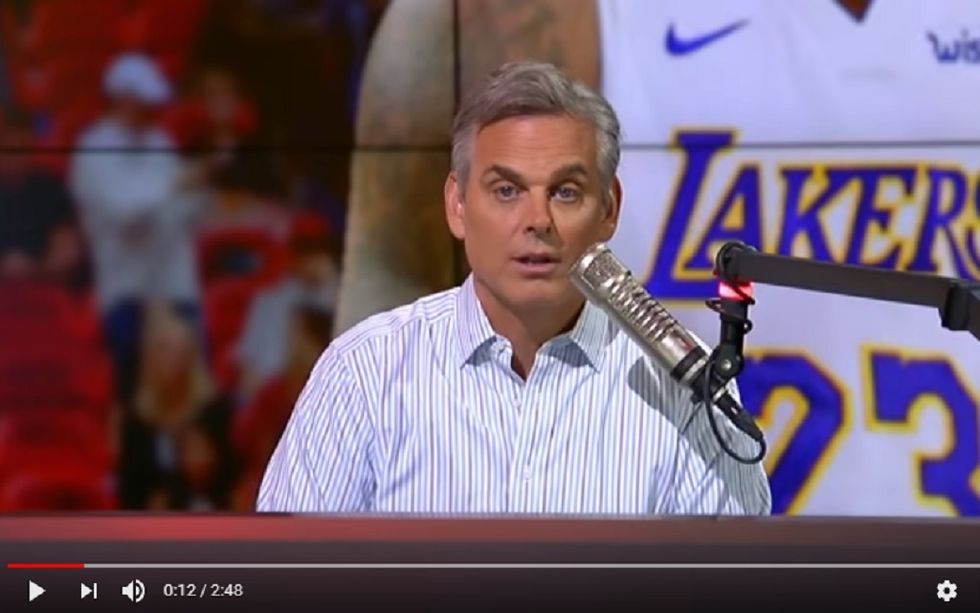 President Trump's method of dealing with famous detractors is crude and obvious. He attacks loudly, controversially, telling the dissenter in effect, "this is how a fight with me will go." Liberals find it obscene and dangerous, conservatives think it's devilishly clever. But one thing all sane people should agree on is that it is not a President's job to get involved with sports.
In today's clip, stubbornly apolitical Fox Sports host Colin Cowherd is compelled to break down and address Trump over his trash-talking put-downs of NBA superstar and philanthropist LeBron James. In a striking moment, an emotional Cowherd appears to be ranting at his bosses and Donald Trump at the same time.
Trump is repeating Richard Nixon's mistake of getting involved in sports and finding ways to screw it all up. The well-spoken host takes down 45's stupid fight-picking with athletes and right-wing "stay in your lane" hypocrisy alike in less than 3:00.
Is another member of the Fox media cabal going rogue?