#EndorseThis: Elon Musk Smokes Joe Rogan Blunt And Breaks Internet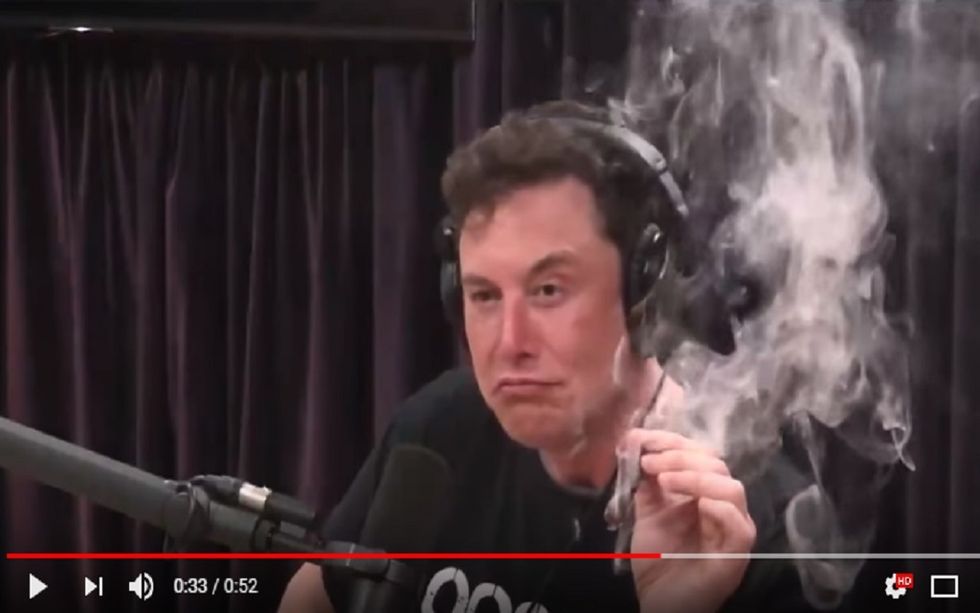 Pod-caster and conspiracy-junkie Joe Rogan is actually kind of a miracle. Rogan manages to be anti-Republican, anti-Democrat, anti-centrist, anti-religion and anti-atheism all at once. It's strange to see a comedian attract such a wide audience while espousing views that enrage both sides of the liberal/conservative divide.
Maybe Joe looks sane in contrast to some of his guests on the Joe Rogan Experience, which have included controversial figures like Jimmy Dore, Abby Martin, and Milo Yiannopoulos.
And then there's this week's JRE guest Elon Musk, who seems determined to tank his own business. In today's #EndorseThis clip, the polarizing inventor and part-time GOP donor puffs on a marijuana spliff (mistakenly called a "blunt" by Joe) during a 3-hour discussion of artificial intelligence, fossil fuels, and of course world politics – a staple of Rogan's stoned ramblings.
Tesla stock has already dropped 9% as the podcast clip goes viral. Click to watch Elon's reputation go up in smoke.