#EndorseThis: Jimmy Fallon Debuts Biden 2020 Slogan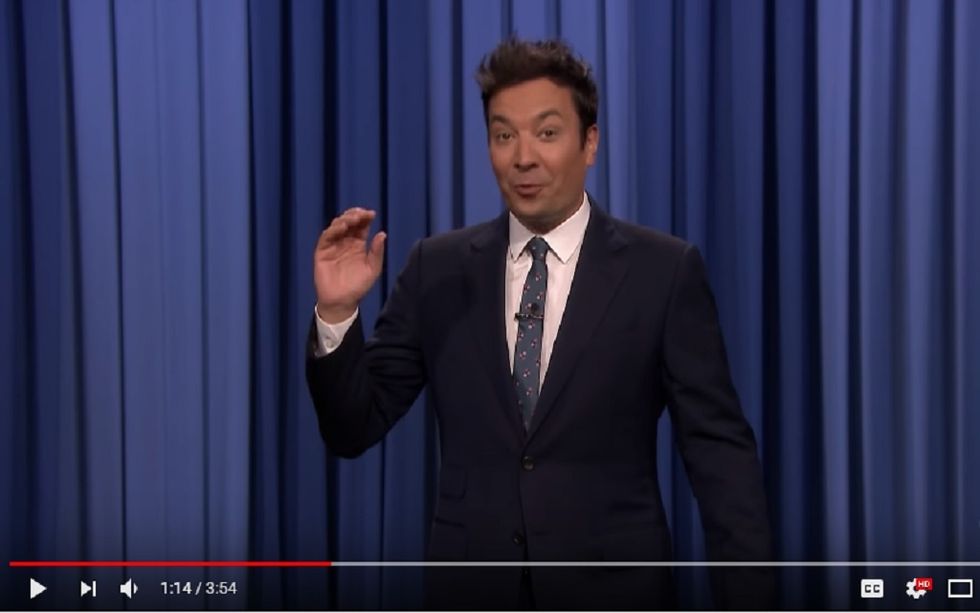 On Thursday #EndorseThis covered the laser-beam focused satire of Samantha Bee. But good comedy comes in many flavors. Jimmy Fallon's late-night monologues are less edgy but usually include something for everyone.
Jimmy doesn't disappoint in today's clip, leading off with a sharp bit about Robert Mueller's Russia investigation. Mueller's current daily task is combing through 40,000 tweets and replies on President Trump's Twitter profile. As the comic points out, the ditch diggers and cesspool engineers of the world can feel a little more grateful about their jobs now.
But the big payoff comes at 1:37 as Fallon beta-tests three potential slogans for Joe Biden's likely 2020 Presidential campaign. The first motto compares the body English of Trump and Biden, the second is a playful jab at establishment politics, and the third will be especially entertaining to Obama fans.
Watch to the end for a hilarious bit with William Burroughs-style cut-up news bulletins.