#EndorseThis: Jimmy Fallon Writes Slogans For Trump 2020, Sanders '18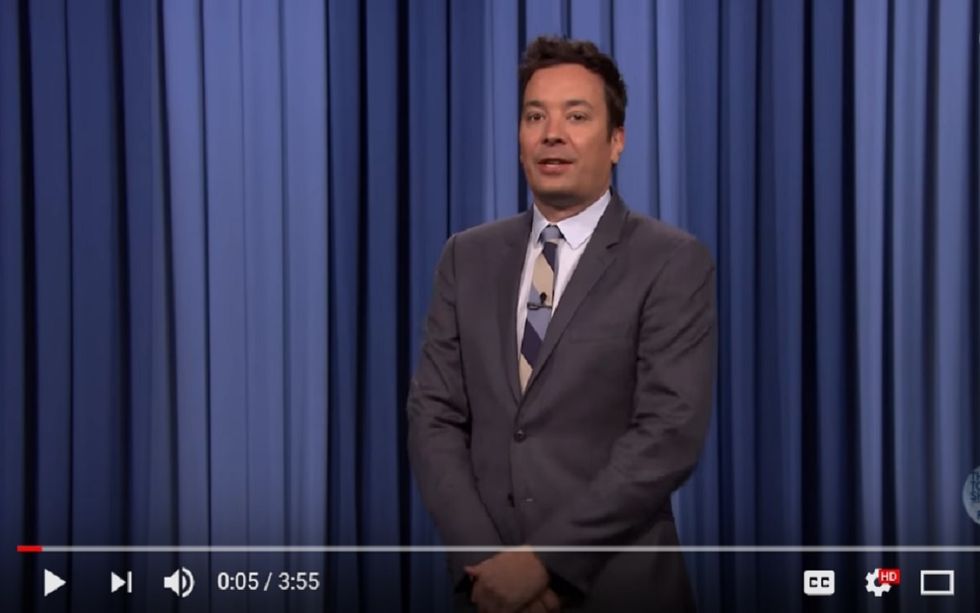 No serious candidate relies on slogans and copy written by one person. In the case of 2016, it's ironic that Hillary Clinton was criticized for having teams of writers review short phrases. At least Clinton's team didn't steal Ronald Reagan's idea and spin the plagiarized words into a racial dog-whistle.
Which brings us to today's clip. With President Trump having (almost) formally announced a bid for reelection, host Jimmy Fallon of The Tonight Show offers a few thoughts on branding the next Trump campaign more effectively.
Despite working alone, he's got a winner! In fact, Fallon may have just discovered the only possible effective slogan for Trump in the 2020 election. And he's got a good bead on what the next Trump cabinet would look like.
Watch to the end for Jimmy's much-gentler poke at the Bernie Sanders clan.