#EndorseThis: Joe Scarborough Says Trump Will Quit Before 2021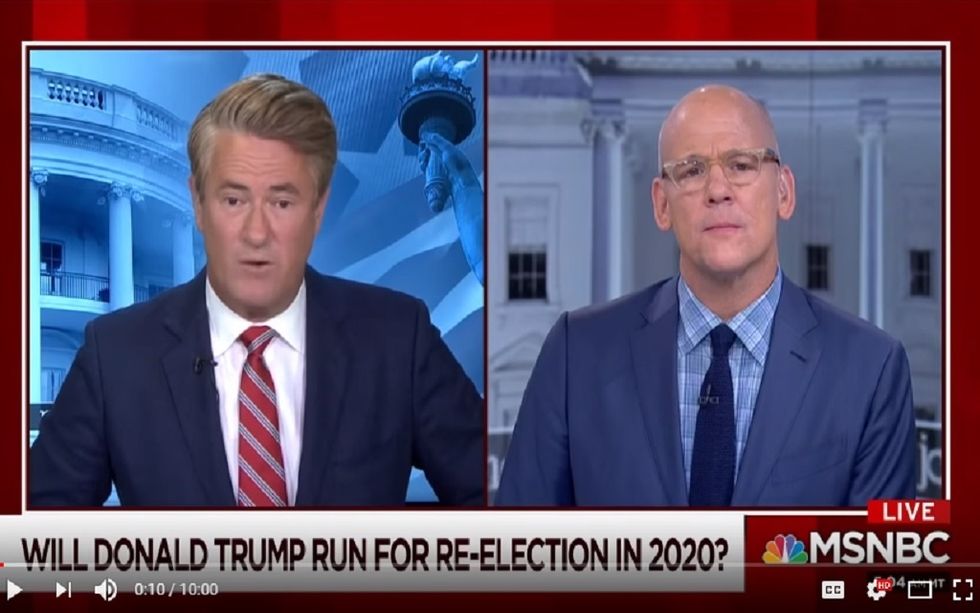 Will President Trump's reshaping of the political landscape become his own undoing?
Morning Joe co-host Joe Scarborough believes that Trump's feet will get too hot for the fire in 2020, and that the POTUS will leave the race voluntarily thanks to incendiary primary and general-election challenges, perhaps coming from Joe Biden, Mark Cuban and/or Elizabeth Warren.
Joe's guest John Heilemann, a beat reporter and hands-on pundit during the 2015-16 Presidential campaign, offers an alternative opinion of what could happen in 2020 and 2021. Trump, he claims, will attempt to win in 2020, but quit if he wins reelection. The Orange One only wants to run for President again so he can prove the media wrong, and has no interest in remaining in the office after that, says the veteran journalist.
Is the best way to get rid of Donald Trump to let him have his way?
Click for palace intrigue.