#EndorseThis: Jordan Klepper Thinks Pro-Family Separation Trumpists Are In Flatland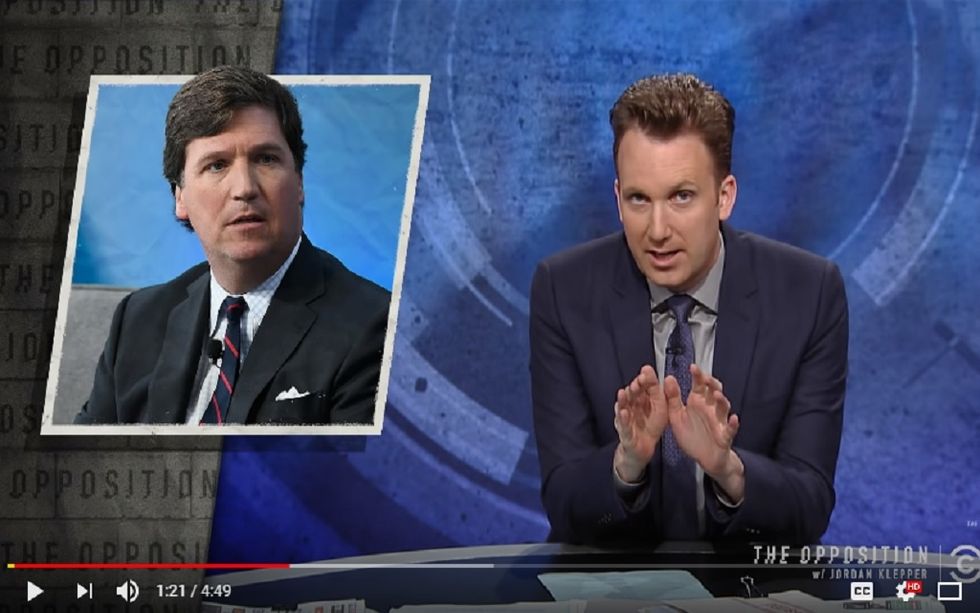 Comedy Central anchor Jordan Klepper has scaled the heights of political satire with his faux Fox News orthodoxy, a staple of "The Opposition" that will be sorely missed.
Klepper is on fire in today's monologue, a full-scale assault on "don't trust 'em" Trump conservatives who refuse to acknowledge the tragedy at the U.S.-Mexico border. The news is reporting on family separation, so it must be Fake News. Right? In trademark cagey style, Klepper exposes the GOP's complete abdication of reason on immigration policy, all while needling toxic men's literature and pounding away mercilessly on a shameless Tucker Carlson.
Oh, and the clip begins with one of the funniest one-liners in Comedy Central's history. Don't drink any beverages and hit play at the same time. Seriously, it's that good.
Click for a spit-take.