#EndorseThis: Jordan Klepper's Trump TV Is As Terrifying As A Roseanne Tweet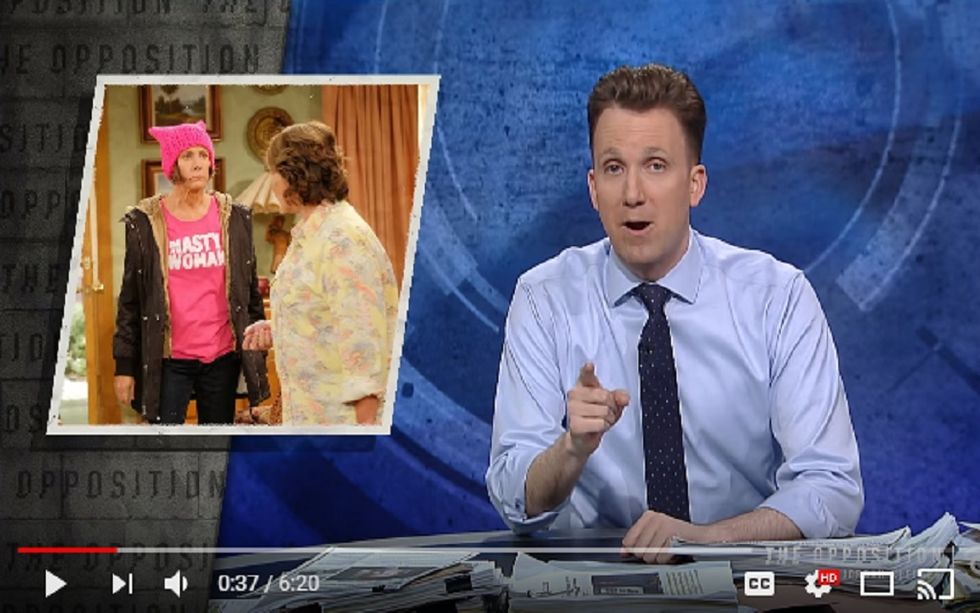 Jordan Klepper's style is a little different from most comics featured by #EndorseThis. With his premise as a self-satirizing right-wing Trumpist, the jokes come fast and loose, and often at the expense of a clear narrative.
But Klepper can chalk up this sketch as one of the cleverest bits of comedy from the Trump era. Examining 45's dark new influence over TV sitcoms, Jordan begins with a shot across the bow at Roseanne Barr, a macadamia nut farmer (and Twitter wingnut) who pretends to be an average blue-collar citizen on ABC.
It gets better. Jordan's companions Aaron Jackson and Josh Sharp propose a reboot of classic American shows in the image of right wing voters. Seinfeld? Elaine turns into a mousy church wife. George Jefferson? Movin' on down. Buffy gets rebuffed by a toxic male boss. And what about The Cosby Show? Why, it's fine the way it is…especially the leading actor.
Click and enjoy as Klepper sends Trump TV down the tubes.