#EndorseThis: Kavanaugh Hearing Erupts In Protest After Dirty GOP Trick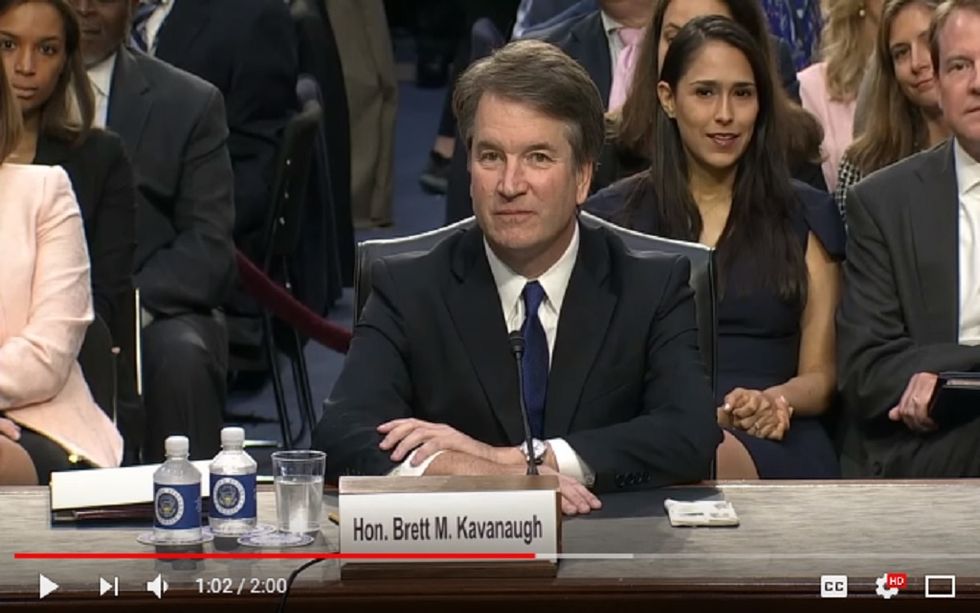 Let's face it – there were going to be protests and requests-for-delay at the Brett Kavanaugh confirmation hearings no matter what. In the divided political landscape of 2018, a Republican or Democratic POTUS could nominate Ghandi to the Supreme Court, and there would still be protests and outrage over his confirmation.
But Dems couldn't have imagined that the GOP would make it so easy.
Republicans dumped 15,000 new Kavanaugh files on Capitol Hill last night, not giving Democrats a chance to read and review the documents before the judge's hearing could begin this morning. Kamala Harris interrupted Senator Chuck Grassley before the chairman could finish introducing the hearing, as she and Cory Booker both loudly protested the document dump.
Harris and Booker weren't the only ones to cause an uproar on Kavanaugh's first day of hearings. Play the embedded clip to witness more chaos as protesters join Democrats in calling for the proceedings to be cut short.
Will a fist fight be next?