#EndorseThis: Kimmel Shows How Trump And Pence May Spread Virus
@nationalmemo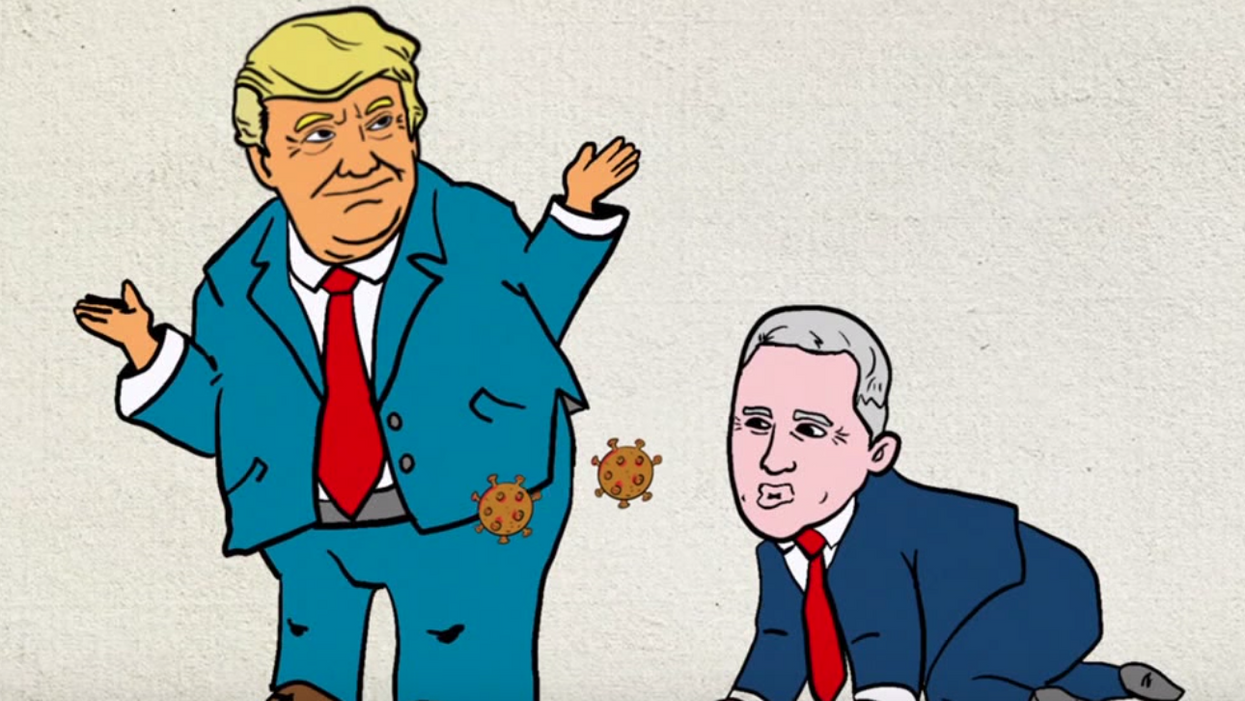 Nobody, and least of all Mike Bloomberg, should be surprised to hear late-night comics make fun of his spending on Super Tuesday primaries where he came up short, so to speak. Or as Jimmy Kimmel puts it, "He basically spent the cost of an Avatar movie to find out nobody likes him."
Voting by mail in the California primary, as Kimmel did, could be confusing. The mail ballot featured a long list of candidates who are no longer running, including Marianne Williamson, Andrew Yang, and Julian Castro. "This is like the menu for a restaurant that's out of almost everything." (He claims to have cast a write-in vote for "Mr. T.")
Democrats aside, Kimmel remains focused on Trump – whose embarrassing White House photo-op with pharmaceutical executives was a tableau of the darkest comedy. Watching the president ask whether public health authorities can stem the new virus using the "solid"old flu vaccine is truly chilling.
Equally troubling to Jimmy is the prospect that Mike Pence may be a viral vector himself after shaking hands with a possibly infected Florida kid. If so, the potential for its spread to Trump and the many acolytes of the Trump cult in Washington is…highly amusing.
Click and chortle.