#EndorseThis: Laughing At Trump With Colbert (And The World)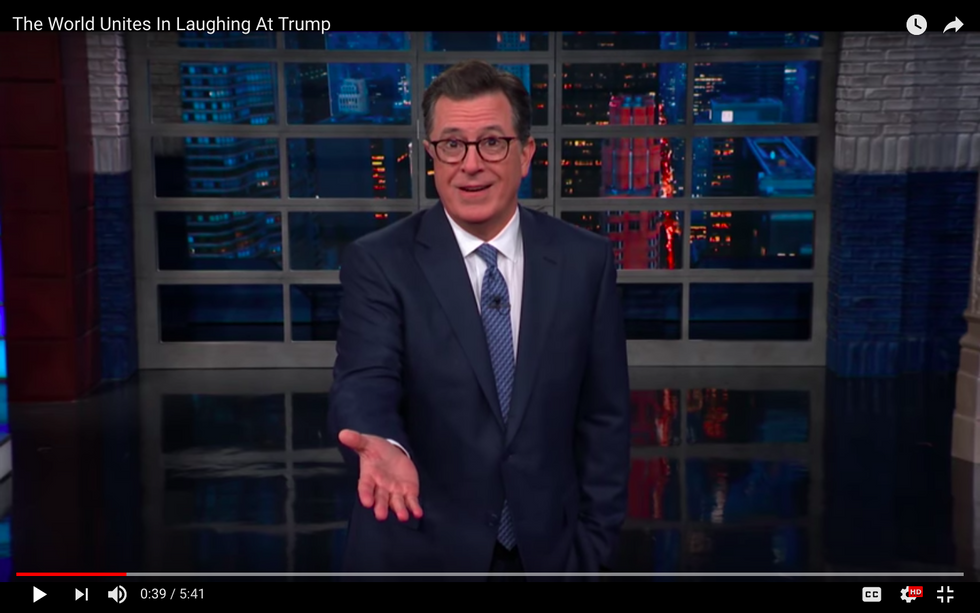 When the United Nations General Assembly greeted Donald Trump's bluster with a horselaugh on Tuesday morning, every late-night comic drooled. The jokes would write themselves. They could already hear the rim-shots.
Stephen Colbert goes beyond the laughter with incisive (and funny) analysis of Trump's entire speech. He notes that after promising to leave everybody else in the world alone, the president spewed invective at allies and adversaries alike.
"He was working the room like an insult comic," observes the Late Show host. "I couldn't believe the only guy he praised was Kim Jong Un…Putin is gonna be jealous!"
Colbert makes the most of this latest shameful episode in American diplomacy.
Just click, as much as it hurts to laugh.