#EndorseThis: Oprah Shrugs Off 45, Becomes The Anti-Trump In Van Jones Clip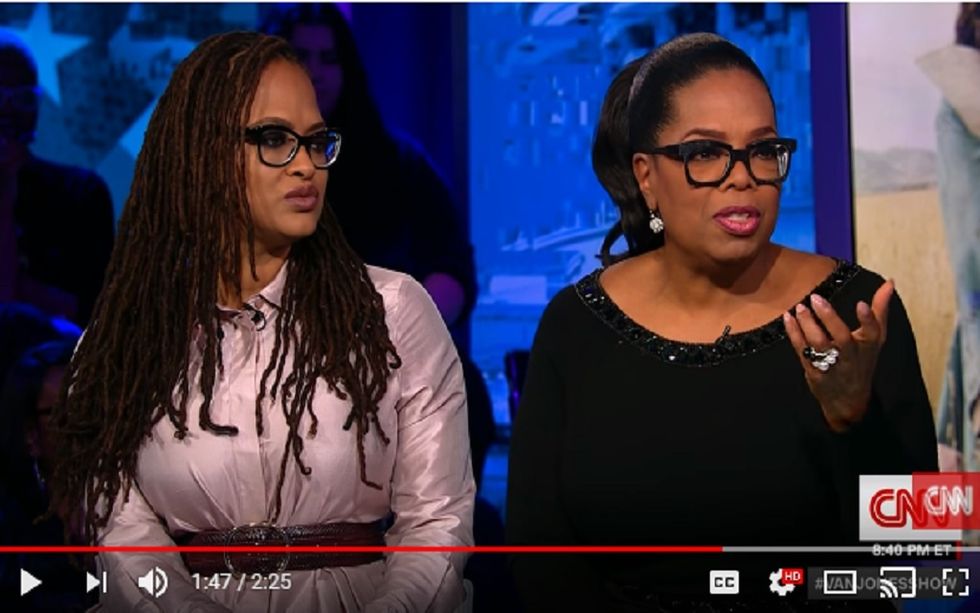 Oprah Winfrey may not run for office in 2020…or ever. But if nothing else, she is proving that a quiet, gutsy, progressive voice can call and raise President Trump's anti-Hollywood shrieking.
In a new CNN interview clip, Oprah does what any great commander would do. She begins by allowing her second-in-command (the eloquent Ava Duvernay, director of A Wrinkle In Time) to speak about how citizens can combat the divisive rhetoric of Trumpian politics. Then, Oprah steps in to dismiss any notion that she and The Donald are pals.
Finally, Van Jones asks the African-American icon what she would do if given ten minutes to speak alone with Trump. Like any rational person, Oprah isn't sure she would want to. But her final answer takes the audience's breath away.
Watch to the 2:00 mark to hear the triumph of grace over derision.