#EndorseThis: Randy Serenades Trump To 'Cover Your Freakin' Face'
@nationalmemo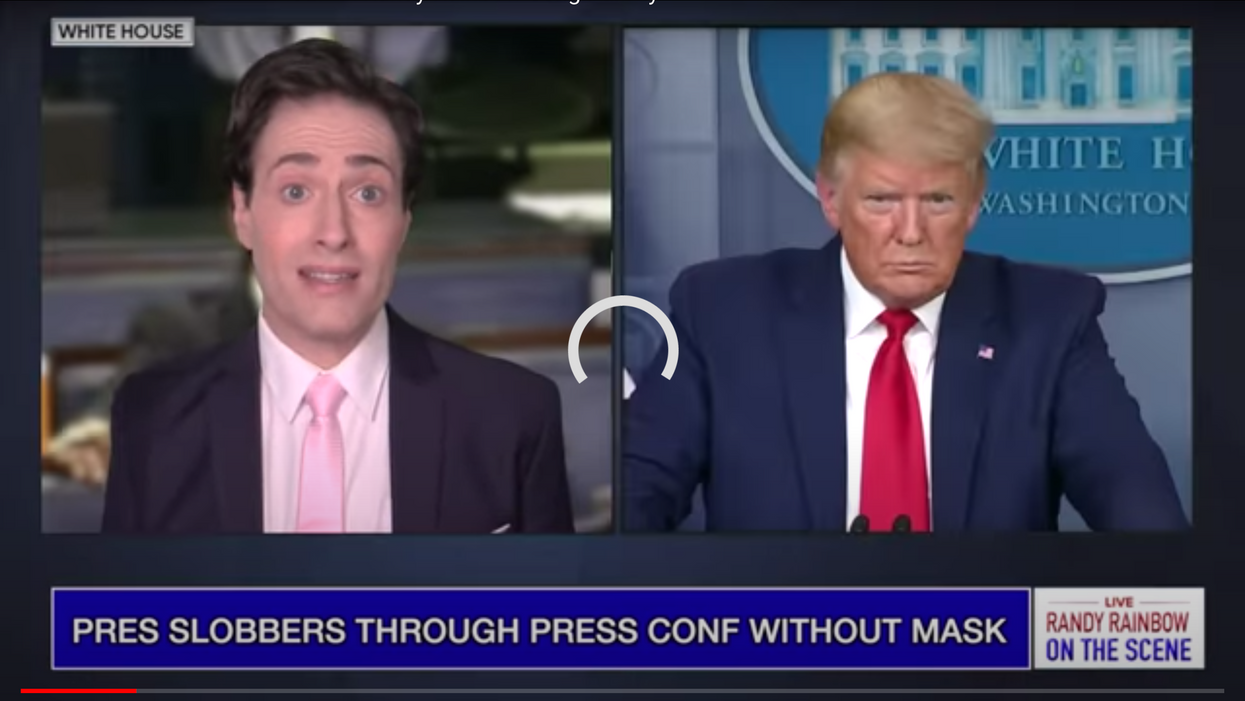 Are you irritated by the countless idiots out in public places without masks? Are you most irked by that imbecile in the Oval Office who refuses to wear a face covering -- and thus encourages his stupid followers to go unmasked?
So is musical satirist Randy Rainbow – and he's written a timely new tune.
"Cover Your Freakin' Face" is set quite perfectly to "Put On A Happy Face," although its theme is a bit less sunny. The lyrics are witty as ever, the performance and production superb as always – and with subtitles you can sing along.
It's ideal for sharing, especially with those aforementioned idiots, should you happen to know any.
Click and enjoy.