#EndorseThis: Republican Giggles On Air At Heroic Description Of Trump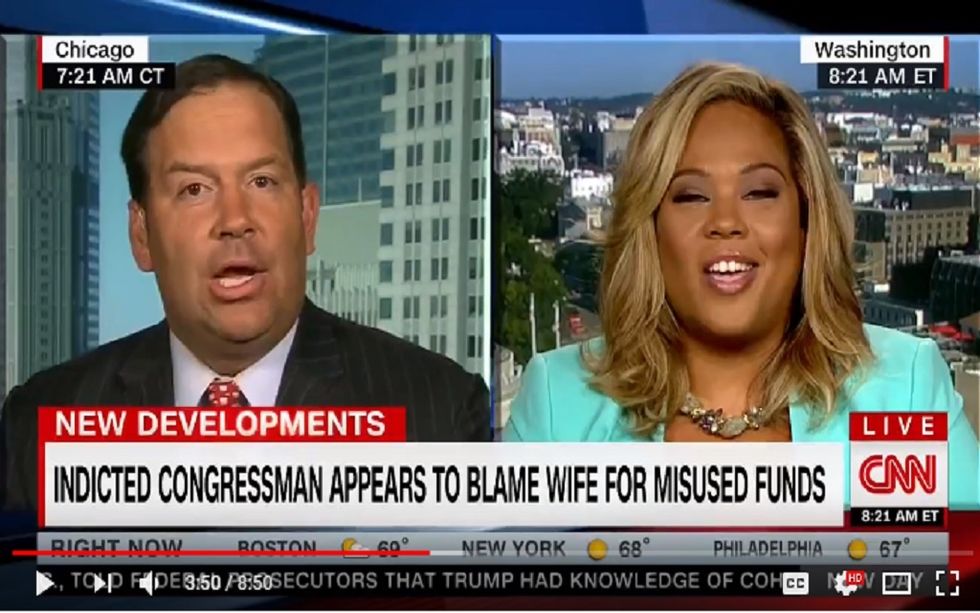 Meet the new boss…same as the old boss.
This is not at all a defense of President Trump or his far-right policies. But one of the myths about Trump invented by so-called "liberal" tabloids is that his political game represents a new, advanced form of evil. In reality, Trump seizes power using tactics and slogans that go back 50 or more years. Sometimes a thousand years. Like, "My opponents only care about their pals," or, "I'll clean up the mess in Washington." Trump's version of the latter, of course, is "drain the swamp."
In today's clip, GOP strategist Tara Setmeyer can't contain her laughter as pro-Trump partisan Steve Cortes uses a live CNN debate to cast 45 as an angel who has ended corruption and lobbying in D.C.
Careful playing Tara's rebuttal too loudly. A wisp of smoke may emerge from your device.